Georgia Southern student creates Paulson Stadium graduation ceremony in Minecraft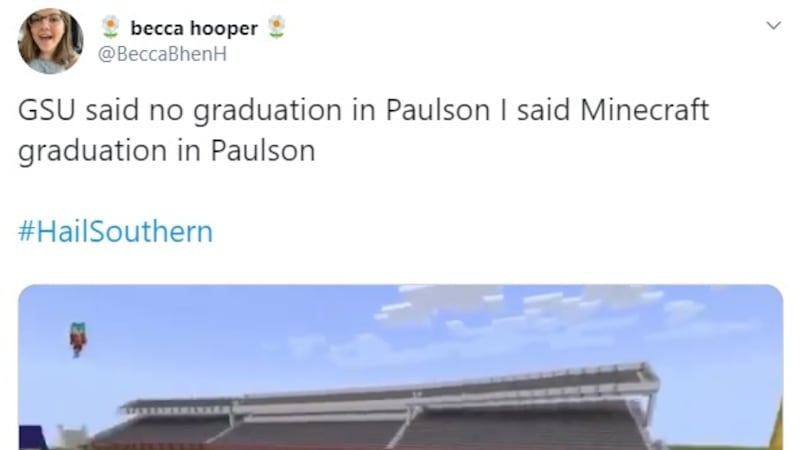 Published: Apr. 22, 2020 at 5:03 PM EDT
STATESBORO, Ga. (WTOC) - A senior marketing major at Georgia Southern University decided to create a graduation ceremony after the university's was canceled by the COVID-19 pandemic.
Rebecca Hooper built an exceptional rendering of Paulson Stadium in the video game world of Minecraft. Twenty hours of work.
Hooper posted a flythrough of the stadium on Twitter, with a comment that said, "GSU said no graduation in Paulson. I said Minecraft graduation in Paulson #HailSouthern."
Hooper has big plans for her virtual stadium. She's planning on doing some online tours through Twitch, a video game playthrough app. She's also invited her friends to help her finish building the stadium, complete with Bishop Fieldhouse, press boxes, sky boxes, and the large parking lot where she hopes to invite people to build their own virtual tailgating structures, according to a news release from the university.
The university has announced an online ceremony for graduates on May 8 and 9, and still hopes to hold an in-person ceremony on or before the commencement in December.
Copyright 2020 WTOC. All rights reserved.