Turn Up the Dial: Senior living facility residents take over online radio show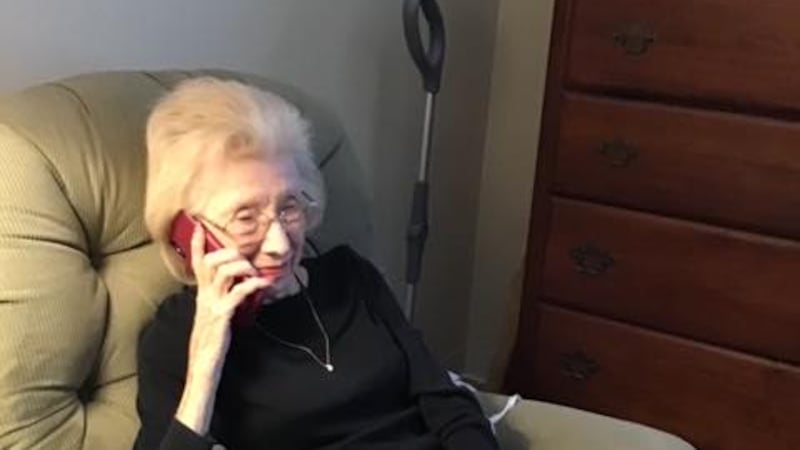 Updated: Apr. 30, 2020 at 6:59 PM EDT
WILMINGTON ISLAND, Ga. (WTOC) - Some of those most deeply impacted by the coronavirus pandemic are senior living facilities. They are working hard to protect residents while also providing them with memorable experiences so they aren't alone.
One local facility is using music to connect us all.
It's an American pastime, sitting back and listening to the radio. For several residents at Summer Breeze Senior Living facility they are getting to do the same thing, just in a different. It's bringing back fond memories and good music.
"Like the old stars Loretta Lynn and Garth Brooks and those we listened to way back on radio," said Hazel Soles, resident at Summer Breeze.
Since the Coronavirus pandemic began things have looked much different at Summer Breeze.
"Our residents have to be isolated in their rooms and if you can imagine sitting there eight hours a day and the lack of the socialization that's draining on them," said Patty Dixon, Executive Director at Summer Breeze.
Staff now hosts FaceTime chats, message boards and even socially distanced hang-outs, but now with the help of Bridge Senior Living they are hosting Radio Recliner. It's an online radio station featuring DJ's from their senior living facilities across the county.
"Their kind of premise has been taking social distancing to social listening," explained Kelly Hagan, Director of Sales and Marketing at Summer Breeze. "So, it's a way for residents to be able to connect with their families and with each other inside the building."
Summer Breeze submitted their first DJ just today, it's Hazel Soles. She's playing country music for her half hour. Here's how she described her experience.
"It was interesting," said Soles. "It's probably going to sound like, blah."
While she's doubtful of her performance others aren't. Staff who watched her recorded show say her song dedication to her daughter was touching.
This radio show gives residents a chance to connect to those inside the building and also with those across the county all while listening to music that brings them joy. Staff leaders say this small show helps ease tensions and gets them through this tough time.
"I find comfort in that," said Patty Dixon, executive director. "It's a lot of pressure for all of us, it's a lot of responsibility and if we can get through this with not one employee or one resident having COVID-19 it's going to be the celebration of a lifetime."
You can listen to Wilmington Island's Summer Breeze residents at noon daily, just go to the radio's website radio recliner.
Copyright 2020 WTOC. All rights reserved.