Coastal Health District checking certain businesses for COVID-19 guidelines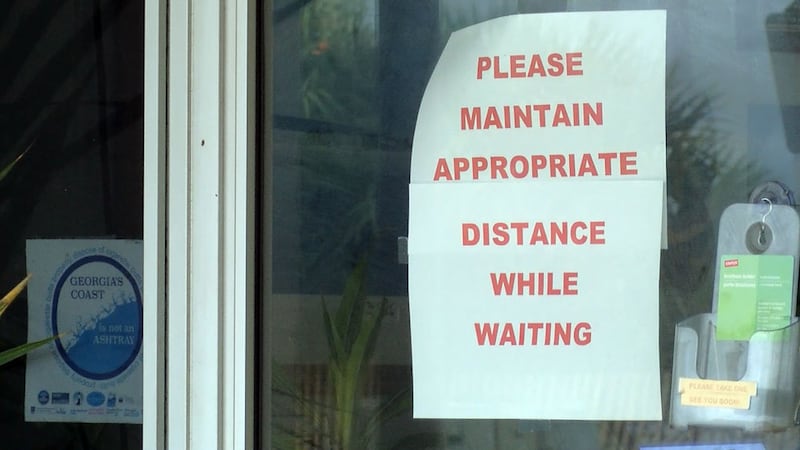 Updated: May. 6, 2020 at 8:00 AM EDT
SAVANNAH, Ga. (WTOC) - The Coastal Health District is making sure that certain businesses across the Coastal Empire are following the necessary health guidelines.
CHD's Environmental Director Brant Phelps says they have received several reports from concerned customers, and they are following up with those businesses.
*To clarify, the health district is only inspecting businesses that the district would normally inspect, like restaurants and tattoo parlors.
Georgia Governor Brian Kemp is requiring businesses to follow strict health guidelines during the coronavirus crisis. Last month, he announced a timeline for when a number of businesses could reopen. He also said his executive order would include a number of guidelines that businesses would have to follow in order to reopen their doors. The guidelines include making sure that employers are screening their employees before each shift and limiting the number of people inside a business.
Phelps says anything related to COVID-19 is a high priority for his team. Over the last few weeks, the Coastal Health District's Environmental Health Division inspectors have been entering select area businesses unannounced to see if they're meeting the state's expectations.
"If you read through some of the guidelines, the 39 guidelines are mandatory. Some of them are more practical, but it would be best to speak to an inspector to clarify any questions," Phelps said.
The Coastal Health District says they're also following up on reports from the public who have concerns with a business.
"Obviously, it's more focused on the heavily populated areas. We've had more complaints in Chatham and Glynn counties rather than say McIntosh or Long counties, but I'd say it's proportional based on population," said Phelps.
If you want to report one of the certain businesses to the Coastal Health District that fall under its jurisdiction, you need to call the environmental health office in your county. Find information for your county by clicking here. CHD serves the counties of Bryan, Camden, Chatham, Effingham, Glynn, Liberty, Long, and McIntosh.
Copyright 2020 WTOC. All rights reserved.