Nonprofit partners with local restaurants to deliver free meals to single mothers on Mother's Day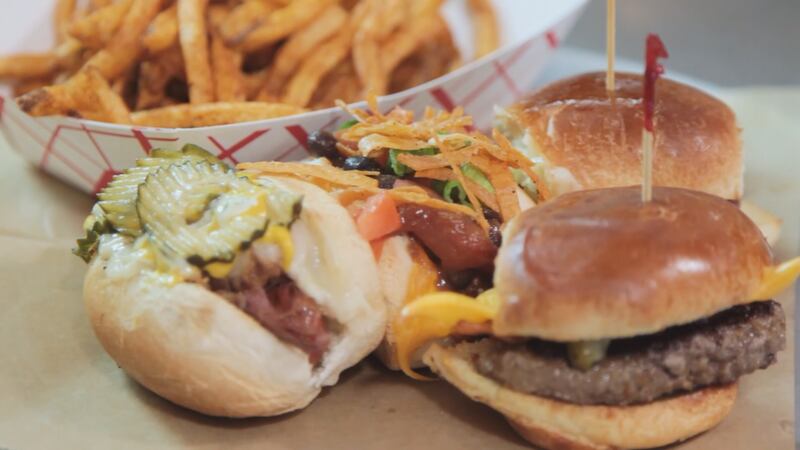 Updated: May. 10, 2020 at 8:33 PM EDT
SAVANNAH, Ga. (WTOC) -Shelter From the Rain is a Savannah nonprofit providing assistance to low-income single mothers.
In honor of Mother's Day, they've partnered with local restaurants to provide free meals for single mothers and their families.
"They have a greater need for food and just a relief at this point because moms are cooking more they have more of a demand at home because the kids are home more," said Jennifer Graham.
Graham is the Founder and Executive Director of Shelter From the Rain.
She's a single mom and says this project was created not only to help out single mothers, but also show support for local restaurants who may be struggling during this time.
"It was just really important to me to try to get the community to donate and give money to help these restaurants that may be struggling during this time but also to feed families who are always in need but especially during this time," she says.
The organization partnered with Unforgettable Bakery, Sly's Sliders and Fries, and The Five Spot. Graham says her organization has worked with each of them in the past and wanted to show them how thankful they are.
"In the end, it's a win-win," says Laura Wester, owner of Sly's Sliders and Fries. "We're providing the food. They're helping us basically stay afloat and we just feel blessed to have Jennifer in our lives."
One single mom and grandmother says she believes other moms like her will be thankful for the help right now.
"Sometimes, to be honest with us not working now it'll do well with some parents," says Cynthia Willis, a single mom and grandmother. "Some people just don't know what somebody is going through and like I said I got the phone call and I'm a single parent raising grand kids so a matter of fact so this will do fine for the kids that I've got at home."
Graham says being able to provide this opportunity is special because it's made a difference in the lives of mothers like her.
"The thought that someone went out of their way, thought about who I was as a single mom, the struggles that I'm dealing with, and then wanted to kind of brighten my day," she says. "For me to give that feeling to other single moms and they know that they're loved and they're cared about and there's a community of support here, that's means the most to me."
Copyright 2020 WTOC. All rights reserved.