Invest 90-L: High chance of becoming 'Arthur' this weekend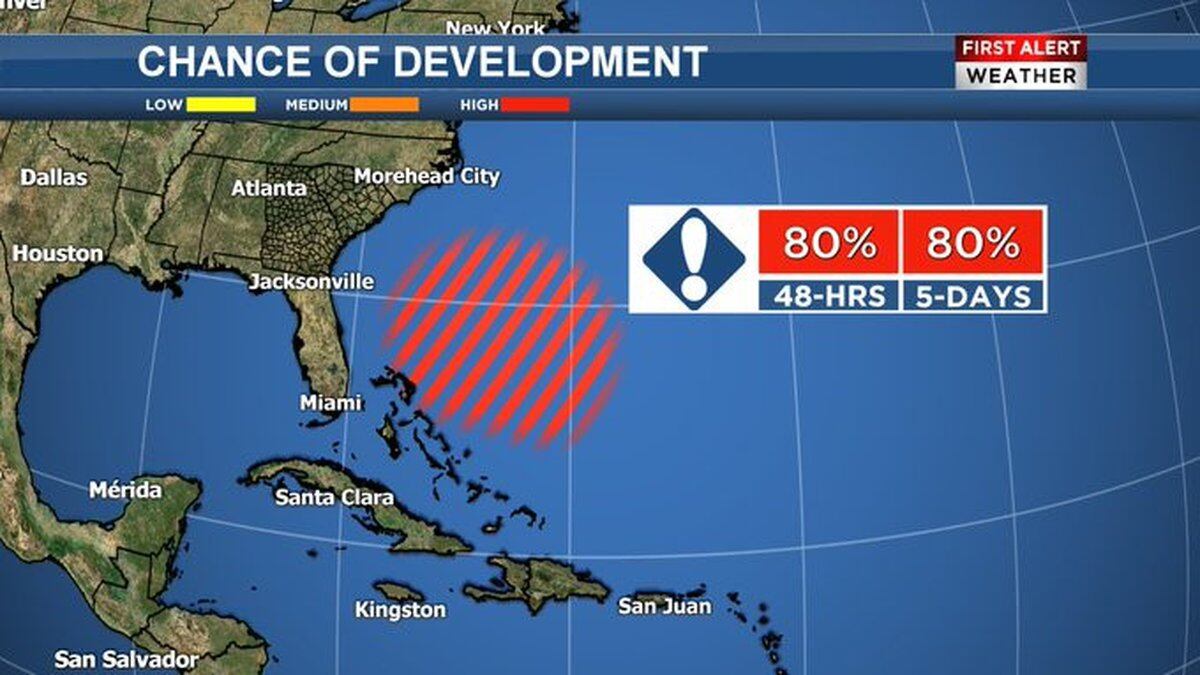 Published: May. 15, 2020 at 10:05 AM EDT
SAVANNAH, Ga. (WTOC) - The WTOC Weather team has been tracking an area of storminess through the Gulf of Mexico and into the Strait of Florida for several days. This area of low pressure has been classified "Invest 90-L" by the National Hurricane Center.
While there is a circulation with this system, it remains broad and above the surface. So, it is not yet a Subtropical - or Tropical - system.
However, conditions are going to become even more favorable for gradual organization and a subtropical or tropical system is forecast to develop this weekend. The National Hurricane Center gives Invest 90-L a 80% chance of development within 48-hours. 90-L is most-likely to be upgraded somewhere in the southwestern Atlantic.
From there, the system moves north and northeast through the middle of next week.
No direct impacts are expected locally. Persistent southeast and east breezes are forecast to turn more north and northeasterly this weekend. A northeasterly flow is favorable for rip tides. There is a moderate risk through the weekend. Use extra caution if you go into the water.
While not too choppy, seas build to around 3′ Saturday and Sunday.
While this storm isn't a worry, it serves as an early reminder that hurricane season is quickly approaching. Use this 'quiet time' to check your supply kit and review your safety plan. Do you have everything you need? Does insurance need to be updated? Do you know if you're in an evacuation zone? These are just a few questions to ponder.
Rest easy. Hurricanes seasons come and hurricane season go. We must always be informed and prepared, just in case. Check out WTOC's Hurricane Center for local information and the latest tropical forecasts.
Copyright 2020 WTOC. All rights reserved.