Early voting begins for 2020 Georgia Primary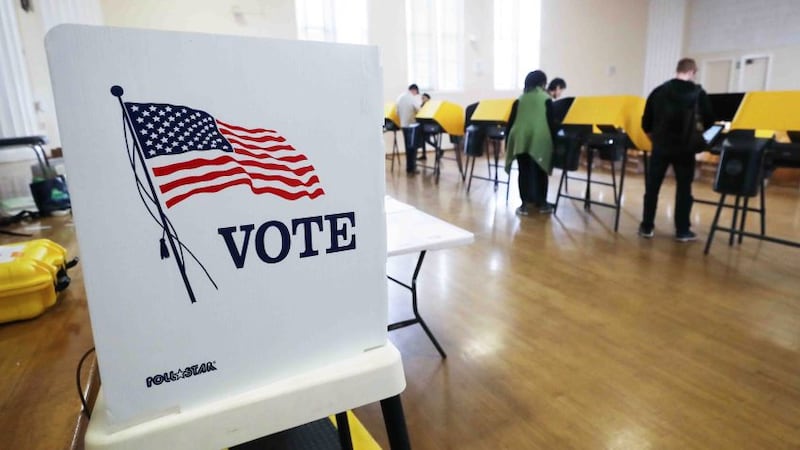 Published: May. 18, 2020 at 4:50 PM EDT
SAVANNAH, Ga. (WTOC) - Early voting begins Monday for Georgia's 2020 Primary Election.
Plastic shields now separate poll workers and voters in Chatham County. Not only that, but only six machines will be used at time with only six voters allowed to vote in-person at a time.
There will also be six feet between voters waiting in line along with a few other changes.
"We have disposable one time use stylists that has a pen on one end for you to fill in the information, a stylist on the other end for you to push the touch screen and then you'll turn that back in and they will be sanitized at a later time to be reused next election," Chatham County Board of Registrars Chairman Colin McRae said.
McRae said poll workers are required to wash their hands every 30 minutes and wipe machines and clipboards down every 15 to 30 minutes. He says out of the nearly 200,000 active registered voters in the county, they have seen a strong absentee ballot participation after the Ga. Secretary of State issued request forms to registered voters.
"41,374 requests that had been returned to us and then the secretary of state issues the actual envelope that contains the ballot and return envelopes, and those who have received them and turned them back in. We have 8,147 so far; that's as of Friday," McRae said.
He says initially when the absentee ballots were originally sent out there was some confusion at the state level on the ballot kit, but they want to ensure voters that their ballot does remain safe.
"Having a sleeve versus an envelope for the enter envelope, what was mailed out was a piece of paper folded in half that says absentee ballot sleeve or envelope something like that, registrars throughout the state alerted the secretary of state to that they conferred about it and they determined that placing it inside of that sleeve, that folded piece of paper does suffice."
Early voting will continue for three weeks.
For the last week leading up to the election, they will open a satellite site at Pooler City Hall to accommodate those in West Chatham voters from 10 a.m. until 4 p.m.
There will also be one day of Saturday voting May 30 at the main office from 9 a.m. until 4 p.m.
Check where you can early vote in your county by clicking here. You can also vote by mailing in your absentee ballot.
Copyright 2020 WTOC. All rights reserved.