Coastal State Prison reports highest number of inmate deaths related to COVID-19
Georgia Department of Corrections keeps a daily, running total of coronavirus cases and deaths in prisons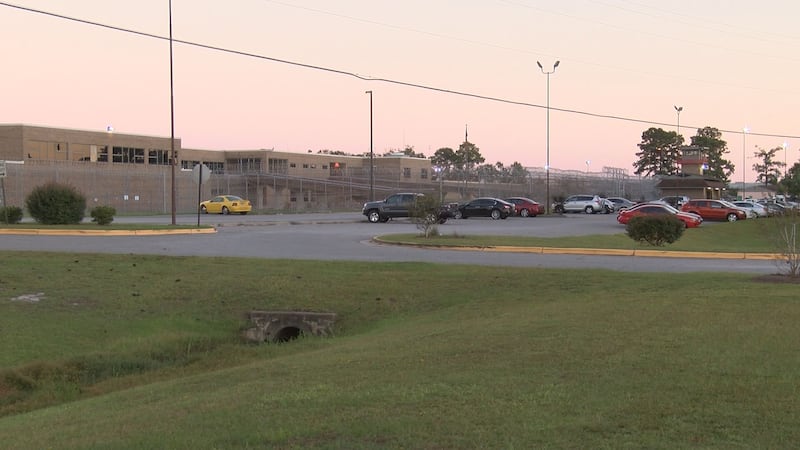 Published: Jun. 15, 2020 at 11:42 AM EDT
SAVANNAH, Ga. (WTOC) - A state prison in Garden City has reported the highest number of deaths related to COVID-19, according to the Georgia Department of Corrections.
Five inmates at Coastal State Prison have died after contracting the virus. The information reported on the Georgia Department of Corrections website does not specify the dates of those deaths or the names of those who died.
WTOC contacted the prison on April 14 after receiving calls from family members who were concerned about the conditions inside the prison. On that date, Coastal State Prison only had one reported case inside the facility, according to a spokesperson.
As of Monday morning, Coastal State prison reported 41 inmates had tested positive and one staff member. Of those inmates who have contracted the virus, 32 have recovered along with the one staff member, according to the department of corrections.
In prison facilities across the state, nearly 500 inmates have tested positive for the virus and 185 staff members since the state began tracking the information. The information published on the department of corrections website breaks down the reported cases, number of recoveries and deaths for each facility.
Autry State Prison near Pelham has reported the most cases - 74 inmates having tested positive for COVID-19. Georgia Diagnostics and Classification State Prison in Jackson has the second highest number of inmates with 70 reported cases followed by Calhoun State Prison in Morgan with 51 inmates who reportedly contracted the virus.
In response to WTOC's questions on April 14 about concerns inside the Coastal State Prison, Public Affairs Director Joan Heath with Georgia Department of Corrections sent the following information:
The GDC is responding with all available resources to help lessen the introduction and spread of COVID-19 into our facilities, and to ensure the safety and welfare of staff and offenders. As we continue to work closely with Governor Kemp's office, the Centers for Disease Control and Prevention (CDC) and the Georgia Department of Public Health (DPH) to coordinate the appropriate response to this evolving situation, the GDC has implemented numerous measures to include:
Ongoing notification and education of staff and inmate population, including educational materials/video now available on GOAL devices
Enhanced sanitation at all entry points to include additional hand sanitizer for staff
Screening protocols implemented to include attestation of no known illness and temperature checks prior to entry for all persons to include staff
Quantities of hand soap and hand sanitizer have been increased at all facilities.
Enhanced sanitation and cleaning protocols at all facilities, and for all transportation vehicles, to include designating additional Sanitation Officers
Suspended non-essential offender movement across GDC facilities
Suspended all facility tours until further notice
Suspended visitation through April 30th
Waived $5.00 medical co-pay for offenders exhibiting COVID-19 or flu-like symptoms, effective March 13, 2020, until further notice
Suspended volunteer visits to facilities until further notice
Sneeze/cough masks distributed to all staff and offenders
Copyright 2020 WTOC. All rights reserved.