Ga. DPH reports more than 1,700 new COVID-19 cases on Tuesday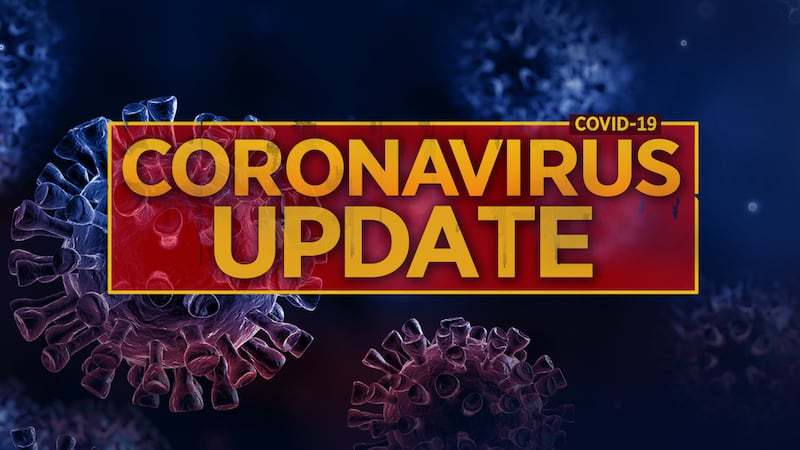 Updated: Jun. 23, 2020 at 3:14 PM EDT
SAVANNAH, Ga. (WTOC) - The Georgia Department of Public Health reported 1,750 new confirmed cases of COVID-19 in the state on Tuesday, June 23.
This brings the state total to 67,678 confirmed cases in the state since the pandemic began. Over 2,688 coronavirus-related deaths have been reported across the state.
The below graphic of positive cases in each Ga. county is powered by data from Johns Hopkins University:
The Coastal Health District reported the cumulative totals for the following counties:
Bryan: 107 cases, 5 deaths

Camden: 102 cases, 1 death

Chatham: 872 cases, 35 deaths

Effingham: 111 cases, 1 death

Glynn: 411 cases, 3 deaths

Liberty: 110 cases, 1 death

Long: 35 cases, 1 death

McIntosh: 27 cases, 1 death
The following charts depicts daily hospitalized COVID-19 cases in hospitals in Chatham, Glynn, and Camden counties. The data is provided by the Coastal Health District.
Testing is more available across Georgia. Many testing sites now don't require an appointment. If you want to find a testing site near you, please click here for the Georgia Department of Public Health's list of testing sites.
The Centers for Disease Control and Prevention (CDC) said the novel coronavirus, or COVID-19, is spread mainly from person-to-person by those in close contact, or through coughing and sneezing by someone who's infected.
Symptoms of the coronavirus can show up between two and 14 days of exposure, health officials say. Symptoms include fever, cough, and shortness of breath.
For most people, COVID-19 causes only mild or moderate symptoms, such as fever and cough. But some severe cases can lead to death.
Most people can recover from the virus at home using over-the-counter medications to treat their symptoms.
Some people who have the virus don't show any symptoms, but they can still spread it to others. The CDC estimates that up to 35 percent of all cases are asymptomatic.
Copyright 2020 WTOC. All rights reserved.