Hot car safety tips for children and pets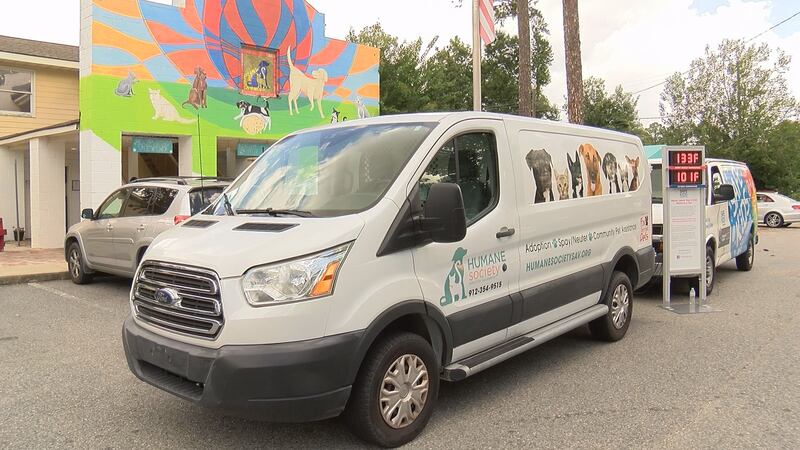 Updated: Jun. 23, 2020 at 5:48 PM EDT
SAVANNAH, Ga. (WTOC) - Summer heat is deadly for children and pets left inside cars.
Safe Kids Savannah teamed up with the Humane Society for Greater Savannah to set up a huge thermometer on Sallie Mood Drive.
It compares the outside temperature with the temperature inside a van.
It doesn't take long for a person or animal to be seriously hurt or even die in those conditions.
"So as you can see the window cracked in that car, it is extremely hot in that car. It takes 15-minutes for the car to heat up for the dog to go into heat stroke for brain damage to occur or death to occur," said Montana Tohm, volunteer and foster coordinator for the Humane Society.
"Make sure if you have a car at home parked in the driveway your car is locked. A lot of times kids see cars and they see it as a playground and they can go into the car and have trouble getting out. So unfortunately there's a lat of cases of heat stroke in parked cars just alone by themselves," said Sam Wilson, program coordinator for Safe Kids Savannah.
Sam says if you see a child alone in car call emergency services right away.
Copyright 2020 WTOC. All rights reserved.