UPDATE: Hilton Head Island council votes to extend ordinance requiring face masks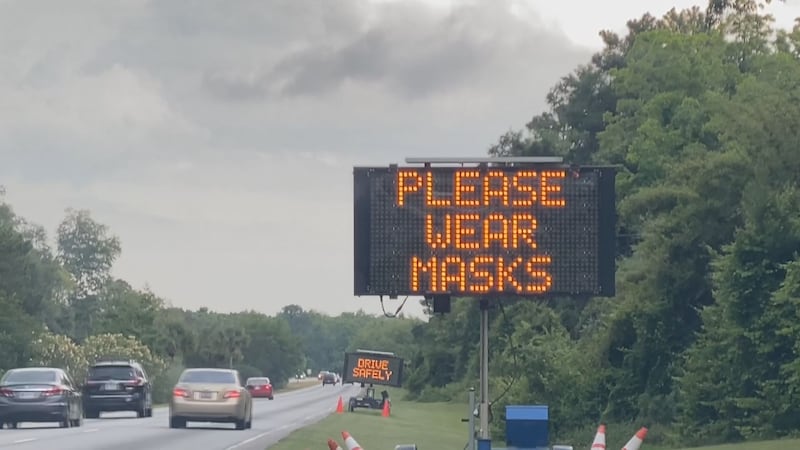 Updated: Jun. 29, 2020 at 9:49 AM EDT
HILTON HEAD ISLAND, S.C. (WTOC) - UPDATE: Hilton Head Island Town Council voted unanimously Tuesday to extend the face coverings ordinance.
The order is now set to expire on Oct. 17.
PREVIOUS STORY: Hilton Head Island Town Council voted to enforce an ordinance requiring the use of face masks in certain parts of the island during a special called meeting on Monday.
The order can be viewed below.
Not following the ordinance could result in a $500 fine.
"I would encourage people to wear the mask whenever they are outside but this ordinance does not cover that," said Mayor John McCann.
Masks will now be mandatory on parts of Hilton Head Island.
"It includes the Ace Hardware store, it includes Kroger, it includes mom and pop stores, it includes every commercial business we have on the island."
Hilton Head ordinance requires people on the island to wear a mask in publicly accessible buildings.
"Every piece we do will have a meaningful impact on the virus. Every little piece we do."
There is an exception for those eating, drinking, or with medical issues.
"About 82 percent of the people we pulled are in favor of the mask."
The ordinance will be enforced by the Beaufort County Sheriff's Department, but they say it won't be the top priority.
"Keeping in mind that there are other calls for service that are going to be more serious in nature," said Sheriff P.J. Tanner.
Hilton Head was the first of the Beaufort County municipalities to make the pledge, with Beaufort following just an hour later. Bluffton and Port Royal are considering similar ordinances later this week
"Part of this problem, part of the solution to this issue is going to be the public taking responsibility for part of it. And that's to wear your mask whenever you can whether you're in a commercial space or not."
The mayor and town council members say that part of the reason the ordinance was passed was a conversation they had with an epidemiologist who said he is still very concerned about the rate of infection on the island.
Copyright 2020 WTOC. All rights reserved.