TCHS teacher, coach says social media post led to suspension; TCSS says matter still under investigation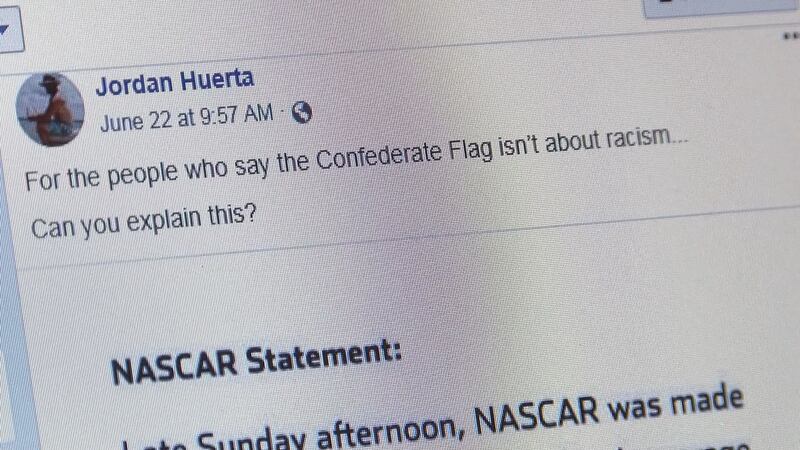 Updated: Jun. 30, 2020 at 10:43 PM EDT
TATTNALL COUNTY, Ga. (WTOC) - A high school coach is being forced to put down his whistle because of a social media post.
Jordan Huerta is a Tattnall County High School grad and says coaching the Warriors is his life…but now Huerta says the school won't allow him to do that this year because of posts he made on social media.
Huerta says he was informed at a meeting last Tuesday with new high school principal Lakisha Bobbitt that he is being suspended from coaching this school year, but says a specific post was never referenced.
Huerta often posts his opinion on matters regarding race in America, but says he's done so for a number of years and never felt he's been unprofessional.
Huerta's attorney sent WTOC a letter Huerta says he was given by Tattnall County High School a day after the meeting. In it, the school says "Mr. Huerta engaged in both politically and racially charged banter with both a current student and parent, inciting unrest amongst a parent in regards to her child's educator."
He says he was told his posts indicated he couldn't be trusted to keep his political beliefs out of the team huddle.
Huerta is a history teacher at the school and is being kept on in that role this year. He wonders why he's allowed to teach, but not to coach.
"Why is that she felt she couldn't trust me on the softball field or the basketball court, but she'd be able to trust me in the classroom? I didn't understand that. She told me that she wanted to give me a chance. She said she felt it was the right thing to do to give me a chance to redeem myself essentially," said Huerta.
Tattnall County Schools superintendent Dr. Gina Williams sent WTOC a statement on the matter saying it is still under investigation and no teacher has been suspended at this time. She adds the school district expects all employees to be professional in any exchanges they have with students and parents of students, in person and on social media.
"The reason today's climate is the way it is is because we've never had these conversations. So when people get uncomfortable about these conversations, people speak out against it. Then we have a rush to judgment, which is exactly what happened in this case," said Huerta.
Huerta says in that meeting, his social media conduct was called unprofessional, but says no specific post of this was referenced in the decision to suspend him from his coaching duties. WTOC found no specific policy on social media usage in the 2019-2020 Tattnall County High School teacher handbook.
Huerta says he's planning to teach government this school year. He says there are no hard feelings, but does feel he's been unfairly punished. And he hopes the school will reverse its decision.
"All I want to do is coach. That's it."
Copyright 2020 WTOC. All rights reserved.