Savannah mayor to make amendments to mask ordinance; COVID-19 impact on city employees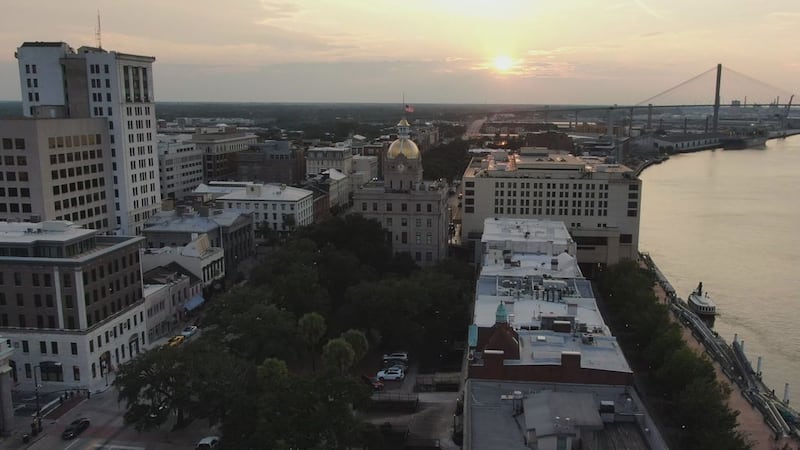 Updated: Jul. 7, 2020 at 1:11 PM EDT
SAVANNAH, Ga. (WTOC) - It's been a week since the mayor of Savannah signed an emergency order requiring face coverings in public spaces and in commercial businesses within city limits.
Mayor Van Johnson stated during a news conference Tuesday that some changes will be made to that emergency order.
According to the Savannah Police Department, hundreds of masks were handed out over the holiday weekend, and no citations were written. But Mayor Johnson highlighted a few of his observations during the news conference of people and some businesses not following the order.
He specifically noted tours and quadricycles operating with people on board not wearing masks.
"I will tell you from my own observation, most were not. So I will also amend my emergency order to clear up any confusion about how your companies should conduct themselves during this time, and the penalties associated with not complying," said Mayor Johnson.
Right now the order requires anyone in a public space not able to maintain social distance wear a mask, as well as inside businesses, with certain exceptions. And while he did see some tour companies abiding by the mask mandate, Mayor Johnson said too many were not.
"I saw some trolleys; I did get on a trolley in which everyone was wearing a mask. And I applauded them for doing that. There were many that we saw that were not. So, since trolley companies have said to our office that they need clarity, we'll help provide the clarity that they need," Mayor Johnson said.
While the emergency order is currently in effect, City Council, as a whole, will vote on it this Thursday.
Mayor Johnson also gave us an update on COVID-19′s impact on city employees.
"We are feeling this increase in infections closer to home. As of today we have 20 police officers and four firefighters who have been infected by this virus," said Mayor Johnson.
The mayor also says a week and a half ago, he was told a city employee that he and his staff regularly interact with tested positive for the virus.
"As a precautionary measure, 24 City Hall employees were tested, and at this point 22 employees including myself have tested negative."
The mayor noted walk-up testing is still available at Curtis V. Cooper Primary Health Care on East Broad Street, and thanked city staff for lining up coronavirus testing at the Civic Center.
Copyright 2020 WTOC. All rights reserved.