Beaufort mayor asking large crowds not to gather on sandbars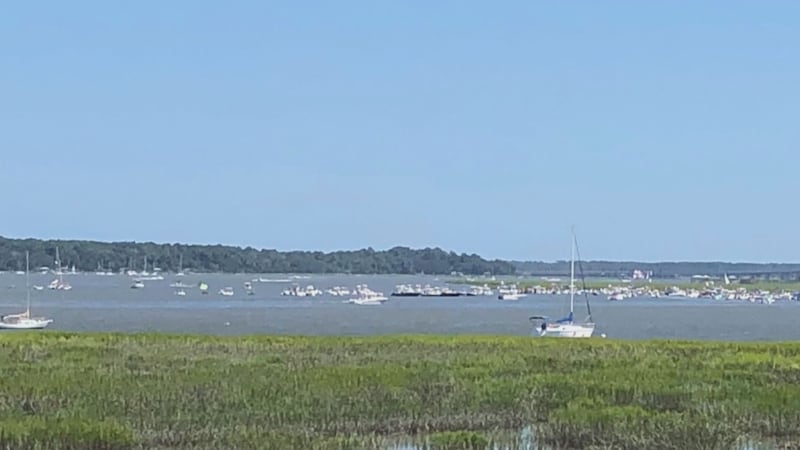 Updated: Jul. 21, 2020 at 5:18 PM EDT
BEAUFORT, S.C. (WTOC) - The mayor of Beaufort is asking people to think twice about their weekend plans, specifically about packing on sandbars.
"The sandbar as part of our culture. It's something we all love," said Mayor Billy Keyserling.
The mayor says hundreds of people were spotted at a sandbar this weekend in Beaufort.
"But people should be spreading out. And they can right on the river. But people coming together so close to the sandbar is just not healthy."
He highlighted his main concerns with the groups.
"You can't really wear a mask if you are waiting in the water. But you could be talking very closely."
The mayor says he knows water is a part of Beaufort's culture. But there are times you shouldn't go out.
"It's just, it doesn't make good sense. And I know we love the water, and I know we love the sandbar."
Waterways surround Beaufort which is part of what the mayor said was so frustrating about this weekend. What you can't see right now is that there are sandbars all through the waterways. The mayor says people could've been spreading out, but chose to pile onto one spot.
"You can find probably half a dozen sandbars within 20 minutes."
He says he hopes people will see the risks associated with hundreds of people grouping up.
"I'm disappointed but I'm not surprised people would be there. It's home to many of them. Many of them spend every low tide weekend there. People even anchor there at high tide. So it's a gathering place, it's a social event. It's a good thing. But at this particular time the density of people together, whether it's a sandbar, or the street, or the park, or many cases churches, it's not advisable."
He says hopefully next time DNR will be there to stop the gathering.
Copyright 2020 WTOC. All rights reserved.