Mayor Johnson defends Savannah's mask mandate, discusses new testing sites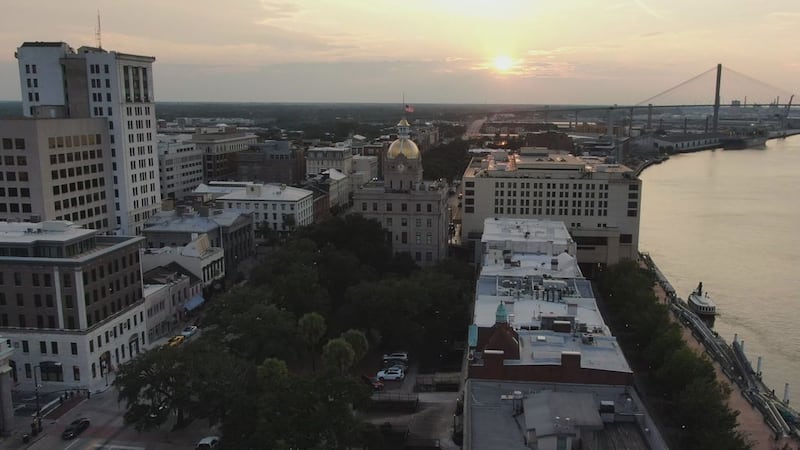 Updated: Jul. 21, 2020 at 3:58 PM EDT
SAVANNAH, Ga. (WTOC) - Savannah Mayor Van Johnson pointed to the recent substantial increase in COVID-19 cases as one of the main reasons why he believes wearing masks in public, and in businesses, is crucial to slow the spread of the virus.
Mayor Johnson said during Tuesday's news conference that he's not taking anything back, he's serious about keeping the city's emergency order in place requiring masks, and again explained why.
He says two thirds of all positive cases since the pandemic have happened since the beginning of this month, and that checks out with cumulative case data on the Coastal Health District's website. Mayor Johnson also pointed out that on average 15 percent of people tested at Coastal Health District testing sites have tested positive for coronavirus in the past two weeks.
And again the Mayor stressed how his emergency order is in place, and being enforced, for individuals and businesses alike.
"It's been said by the CDC that if everyone wore masks for four to six weeks, we would make a significant dent in our fight against COVID-19. And we know that cities and states that have had mask mandates, they have been able to stop the spread," said Mayor Johnson.
Just last week, Georgia Governor Brian Kemp called on all Georgians to do the right thing and wear a mask, but held his position that a mask mandate is unenforceable.
According to Savannah Police, no citations have been written to businesses or individuals for violating the order.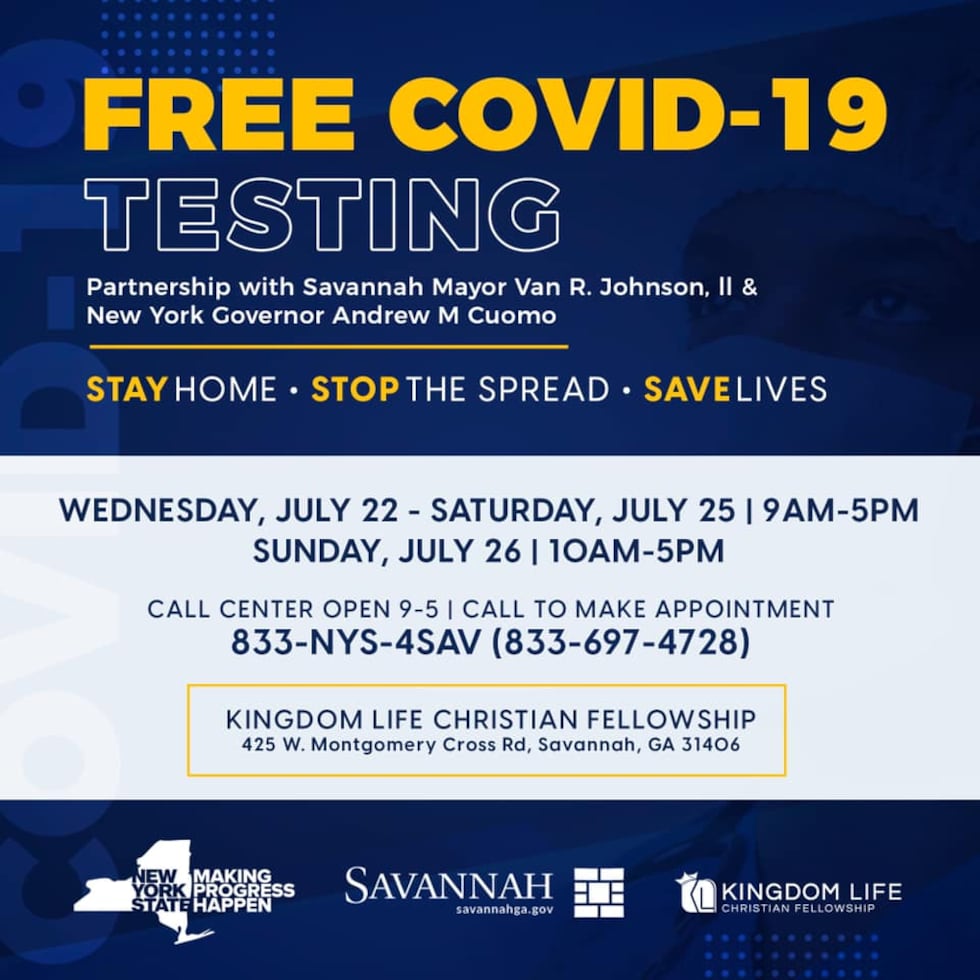 The City of Savannah, along with medical partners brought in through the partnership with Governor Cuomo, picked churches for testing sites because of the credibility and trust faith leaders have in their community.
Mayor Johnson said having the testing here might put minds and ease and make Savannahians more comfortable with getting tested, which is still a crucial part of tracking COVID-19′s spread in the City.
The location of the two new testing sites is also strategic in that they're located in identified hot spots.
"Both sites are located in and are accessible to highly impacted minority communities," said Mayor Johnson.
Kingdom Life Christian Fellowship is roughly in the middle of three zip codes with the highest number of cases reported in Chatham County, according to location-specific data on the Coastal Health District's website.
Mayor Johnson said, "Once we're able to check, do these tests, check them out, see how it goes...it creates an opportunity for us to be able to use these experiences to create other sites around the City. Then those ways were able to use the data to look at where hot spots are and put them there."
The Mayor also said the new testing sites will conduct up to five hundred COVID-19 tests a day, which is right on par with what the Savannah Civic Center testing site can do.
Copyright 2020 WTOC. All rights reserved.