Chatham Co. Commission chairman issues executive order requiring masks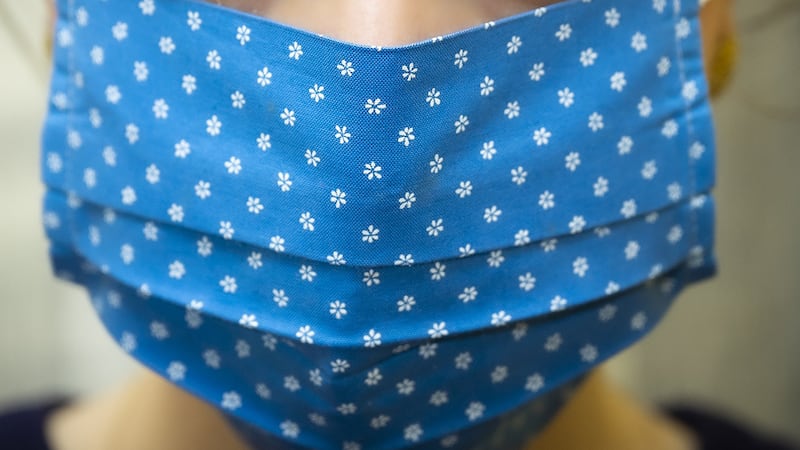 Updated: Jul. 31, 2020 at 10:53 PM EDT
CHATHAM COUNTY, Ga. (WTOC) - Chatham County Commission Chairman Al Scott has issued a county-wide State of Emergency order that will require everyone to wear face coverings in public.
The order will take effect at 12:01 a.m. on Saturday, Aug. 1.
The order requires everyone to wear face covering in public spaces to "include commercial establishments, public places, government buildings, and any time people gather in groups of 10 or more. Masks or face coverings are required to properly cover the nose and mouth."
All restaurants, retail stores, salons, grocery stores, pharmacies, and other establishments must require employees to wear masks or face coverings at all times when having face-to-face interactions with the public.
Masks or face coverings are also required in religious services and are to be self-regulated.
"I have spoken with all the Mayors and the Director of the Coastal Health District and we are in agreement masks or face coverings need to be worn to help protect the residents and visitors of our County. Even with the majority of our residents and visitors wearing masks, it could take eight weeks to slow the spread of COVID-19," Chairman Scott said in a statement.
The order also outlines the circumstances in which a person does not have to wear a mask or face covering.
When wearing a mask or face covering causes or aggravates health conditions;

When wearing a mask or face covering would prevent receiving personal services;

When a person is five years old or younger;

While engaged in an organized sports activity sponsored by a school, the County or a municipality within Chatham County and the sponsored sports activity is conducted in a manner that meets or exceeds the standard set forth by the school, County or City league requirements.
Violation of this order by any person is a misdemeanor and punishable by a fine not to exceed $500.
Under the order, municipalities can impose a more restrictive order as it relates to COVID-19. According to the order, it will expire after 30 days unless modified.
Savannah Mayor Van Johnson said it's been very difficult for Savannah to have an emergency mask order when neighboring towns and cities haven't had the same measure in place.
"I'm excited, I mean, I'm elated. Because it means that finally Chatham County has a consistent clear message that goes throughout all our municipalities and our unincorporated county; that masks are important, masks help slow the spread of COVID-19 and we're all now under the same mandate, Mayor Johnson said.
The Chatham County Police Department will be enforcing the county's mask order in unincorporated areas of the county. According to a CCPD public information officer, officers will be supplied masks to hand out and will only right citations in the most extreme situations. Enforcement in city limits will be up to the departments in each municipality.
Bloomingdale Mayor Ben Rozier confirmed to WTOC that this executive order will not be enforced in Bloomingdale city limits. According to the mayor, it was a council decision.
Mayor Rozier says that was decided Friday night by a split council vote.
"I applaud the chairman's efforts to keep our county safe. But my council just has decided not to make it a mandatory thing here in Bloomingdale. Let's just leave it up to the individual. It's an unenforceable mandate is what I'm looking at. It's unenforceable. People are going to wear them if they feel the need to and if they go into a public building that requires them," said Mayor Rozier.
Copyright 2020 WTOC. All rights reserved.