Child psychologist gives advice on students transitioning from summer to school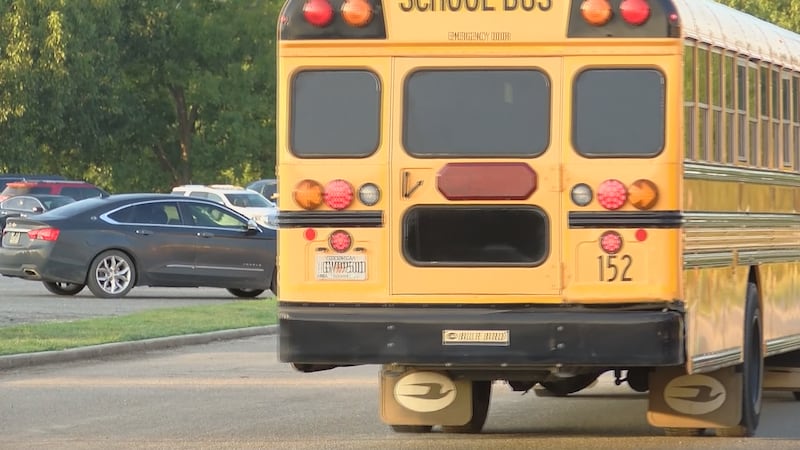 Updated: Aug. 10, 2020 at 10:06 AM EDT
SAVANNAH, Ga. (WTOC) -Many of you are preparing to send your kids back to school - whether their classroom will be virtual or physical. And if you've already started school, you might be finding the adjustment a little challenging.
Whether your child will return to a classroom or not, experts emphasize that sleep plays a key role in starting off the school year right.
"Sleep is so critical to behavioral and learning success," says Dr. Kristi Duke, a pediatric psychologist and owner of Savannah Behavioral Pediatrics.
Dr. Duke says the wake-up time is the most important piece of reestablishing consistent sleep.
"So we need to think about getting our children's wake-up time a bit earlier each day over the next couple weeks so that they can start to adjust," she says. "And bedtime will just naturally fall into place if they wake up earlier and stay awake throughout the day. Or if they're younger, if they don't extend their nap time."
If your child will be learning remotely this year, there are a few steps you can take to help them transition from summer at home to school at home. First, create a separate learning environment however possible. Dr. Duke says this will help children establish boundaries.
"So that they start to associate that area with school activities and it's not necessarily a play place," says Dr. Dukes. "We want it to be something that's dedicated solely to learning."
Also, she suggests creating some sort of schedule to keep the structure of school in place.
"And really the structure and predictability of the routine is a stabilizing force for children. It doesn't have to be every minute of the day is regimented or scheduled, but that there's some kind of predictable flow to the day and it happens, in the same way, every day. That can be very comforting for children and help them transition into the school year. "
Copyright 2020 WTOC. All rights reserved.