Two Savannah officers fired after use of force investigation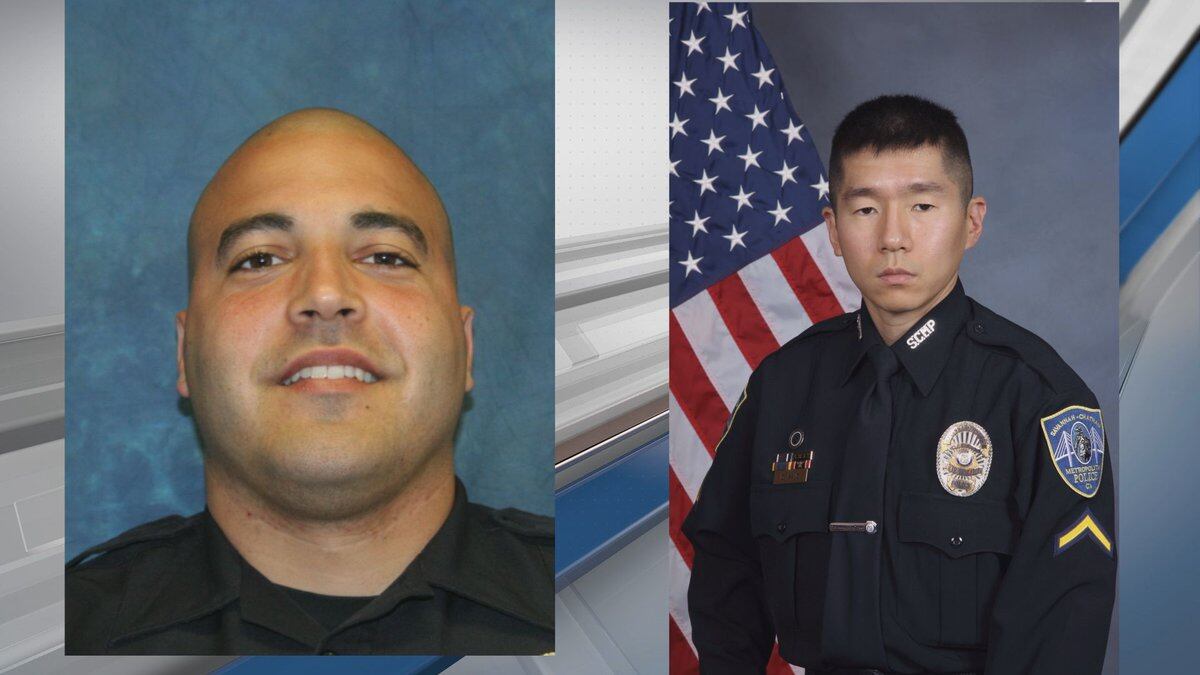 Updated: Aug. 12, 2020 at 5:37 PM EDT
SAVANNAH, Ga. (WTOC) - Two Savannah Police Department officers are accused of violating the department's use of force policy.
According to Savannah Police Department Chief Roy Minter, after an Internal Affairs Unit investigation, the decision was made to terminate Cpl. Daniel Kang and Sgt. Octavio Arango.
During a news conference on Wednesday, Chief Minter said the incident in question occurred in April when a warrant squad responded to Abercorn Street for a domestic violence suspect. The officers notified their supervisor that a use of force incident had taken place while attempting to locate the wanted suspect at the apartment complex.
SPD supervisors are required by policy to review all use of force response to resistance reports as well as any associated body camera footage, according to the police department. A news release from the police department states that because of the pre-notification of the incident, the supervisor was able to immediately review the video and report. The supervisor notified Internal Affairs after reviewing the video and report.
The Internal Affairs Division's investigation determined that the officers violated multiple department policies and both officers were placed on administrative leave.
According to the police department, Chief Minter terminated the officers for conduct unbecoming of an officer in addition to other policy violations, after the Internal Affairs investigation concluded in late July.
Chief Minter addressed why the GBI wasn't asked to assist in the investigation.
"The GBI was considered to assist in this investigation, but when we, when I consulted with the DA's Office about a timeline that they were looking at, we felt it would probably be best for us to move forward with conducting a criminal investigation as opposed to the GBI. That probably would've taken an extensive period of time, so we're moving forward with conducting a criminal investigation," said Minter.
Both officers appealed the decision to the Savannah city manager, who chose to uphold the chief's termination decision. The officers were officially separated from the department on July 30.
The chief presented the body cam footage and other investigation material to the Savannah CARES taskforce, which was created by Mayor Van Johnson.
Mayor Johnson had this to say about the body cam video of the incident in question. "I was horrified. As someone who served as a law enforcement officer, and as a member of this community, I felt personally that it was absolutely inappropriate. And I felt as a Human Resources professional that the Chief's actions were absolutely appropriate."
The case file has been handed over to the District Attorney's Office for review. Chatham County District Attorney Meg Heap said she hopes to present this case to a grand jury in early September.
"I have reviewed the body cam, I have received statements. I know that I will receive more information from the police department, and that we've assigned it. Greg McConnell, my chief assistant and I will personally handle this case. When we receive everything we will prepare and draft an indictment. At that point, depending on what the grand jury's decision is, it will be filed with the clerk in open court," said District Attorney Meg Heap.
The Savannah Police Department took a hard look at its use of force rules after the death of George Floyd. It was part of the nationwide campaign called "8 Can't Wait."
Here's a look at just a few of proposed policies:
Require de-escalation training

Require a warning before shooting

Exhaust all other means before shooting

Ban shooting at moving vehicles

A ban on choke holds and strangle holds
This is a developing story. Please check back for updates.
Copyright 2020 WTOC. All rights reserved.