Chatham Co. Commissioner James Holmes passes away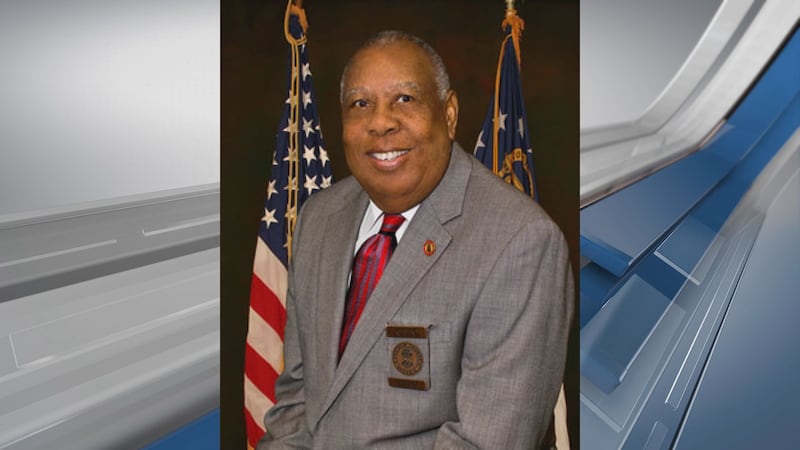 Updated: Aug. 17, 2020 at 1:59 PM EDT
SAVANNAH, Ga. (WTOC) - 2nd District Chatham County Commissioner James Holmes passed away shortly after being diagnosed with COVID-19 earlier this August.
Commissioner Holmes' wife informed WTOC of his passing on Monday morning.
Chatham County Commission Chairman Al Scott says he's known Holmes for nearly five decades. Scott says he and Holmes developed a friendship that would eventually see the two working side by side as County Commissioners when the Chairman was first elected in 2012.
"He was one of the most dedicated, committed members of this Commission as it relates to representing his district, as well as any interest, had anything to do with youth sports. He was at the forefront," said Scott.
According to Holmes bio on the Chatham County Commission website, Holmes was a dedicated and strong children's advocate. His encouragement to youth to set goals and accomplish them and to do the best in all their endeavors were noticed by Mr. Walter B. Simmons.
In 1960, Mr. Simmons chose James Holmes from the playgrounds of Crawford Square to join the staff of Frank Callen Boys Club. He worked as a game room keeper, group leader for junior boys and served as Physical Director and Program Director. Because of his commitment to the betterment of youth in the community, James Holmes, while employed by the Frank Callen Boys Club, was also employed by St. Pius High School as an assistant basketball coach and later became the head coach. He also was the assistant basketball coach at Savannah State College.
James Holmes was a member of several community organizations including the Crawford Square Redevelopment Planning Committee, Mother Matilda Beasley Park Planning and Development Committee and Vice President of the Soldier Field Softball League, just to mention a few.
Holmes, a native Savannahian, was a graduate of Alfred E. Beach High School and attended Benedict College in Columbia, South Carolina. Commissioner Holmes, well known throughout the community as "Coach Holmes," was a member of Saint Benedict the Moor Church where he served on the Church Parish Council, the minister of Healing and Praise Team and the Youth Advisory Team.
Commissioner Holmes represented a unique district, one entirely within Savannah City limits. Chairman Scott said that required Holmes to work more closely with his City Council counterpart to get things done for the 2nd, which Scott says he was very good at.
"Anybody who came in contact with him was certainly in awe of him because he was such a legend in the City of Savannah. So it made anybody working in the second district of the City of Savannah, it made it very easy for them to be able to work with him," said Mayor Van Johnson.
Chairman Scott says he followed Holmes' condition daily over 17 days, and says he was shocked to hear the news from Holmes' wife Monday morning that he had passed. Scott says this is a reminder of how serious coronavirus is, a message echoed by Mayor Johnson.
"People are dying because of coronavirus. And had it not been for coronavirus, Coach Holmes would still be among us," said Mayor Johnson.
Commissioner Holmes' memory and impact on the community will live on though, including in the hearts and minds of those who knew and worked with him to make Chatham County a better place.
"I'm going to tell you what, he was a good man, a good, solid man, a good family man, and very, very good to the people of this community," said District 1 Commissioner Helen Stone.
"I say to all the members of his family, I say to all of the members of the 2nd District, he did a job well done," said District 8 Commissioner Chester Ellis.
Chairman Scott says he'll order flags at County facilities to be lowered to half staff tomorrow morning.
Scott also explained that since Holmes had completed more than three-quarters of his term, Commission will appoint someone to represent Chatham's 2nd District until a new commissioner is sworn in in January.
Copyright 2020 WTOC. All rights reserved.