Ga. Department of Labor seeing increase in fraudulent claims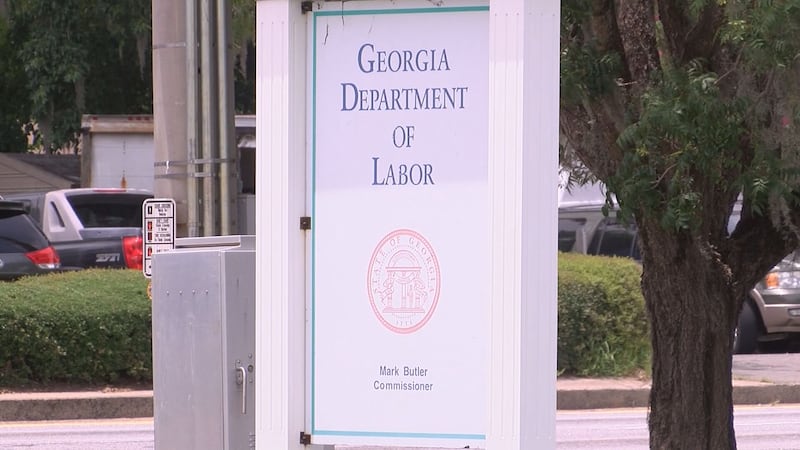 Updated: Aug. 27, 2020 at 4:05 PM EDT
SAVANNAH, Ga. (WTOC) - The latest jobs report out of Georgia shows fewer people are filing for unemployment benefits.
The number of claims dropped by just over a thousand last week.
That's on track with the national trend, which also shows a slight decrease from the week before.
Over 56,000 people filed for unemployment benefits for the first time. However, numbers for the year remain high.
The state labor department says more regular claims have been processed from the middle of March to now than over the last eight years combined.
The Georgia Department of Labor held a press conference over Zoom Thursday afternoon to talk about updates within the agency.
Commissioner Mark Butler says fraudulent claims continue to be an issue. He says Georgia was one of the latest states to see this kind of activity.
The DOL expected claims to go down in July, but Butler says it went up.
Butler says there was a difference in the types of claims, how they were being filed, and what information was being left out or included.
To give you some perspective, in one weekend, 40,000 claims were filed and most contained stolen information from past data breaches. However, Butler says there are some smaller fraud cases.
"Where people have stolen information from people that they know, or they try to file, we've even seen cases of people trying to file on behalf of family members or friends or coworkers or former coworkers," said Butler.
The Department of Labor is working with state and federal law enforcement to look into these fraud cases.
Commissioner Butler says the agency is hoping to see some arrests to help put a stop to the issue.
Copyright 2020 WTOC. All rights reserved.