Board approves phased, hybrid re-entry plan for Savannah-Chatham schools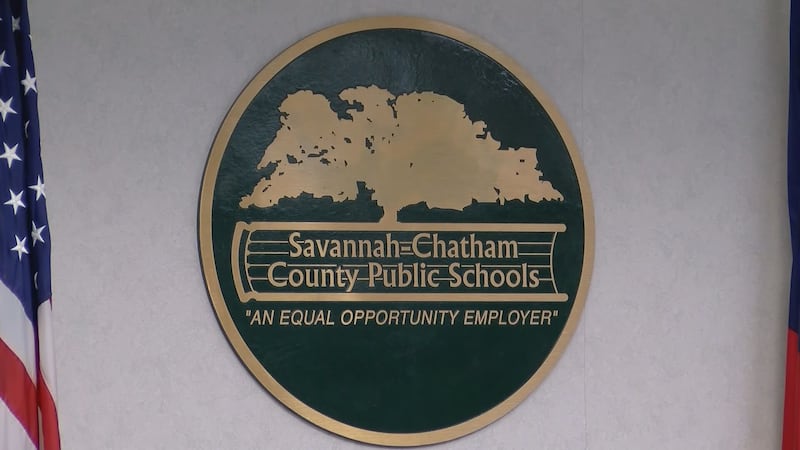 Updated: Sep. 16, 2020 at 7:05 PM EDT
SAVANNAH, Ga. (WTOC) - The Savannah-Chatham County Public School Board has approved a phased, hybrid re-entry plan.
Board members voted 8-1 to approve the plan on Wednesday, Sept. 16.
The presentation at Wednesday's board meeting recommended a return date of Sept. 28 for staff. Kindergarten registration orientation would be Sept. 28 to Oct. 2.
Phase 2 students - which includes PreK-2nd grade, the least independent learners, 6th and 9th grade students - would return on Oct. 5. They will be split into two groups learning in-person two days a week and virtual three days.
Parents will also be given the choice to remain in virtual-only learning.
"The fact that this plan provides choices for parents and staff is really important to me and leads me to a place where I can support this plan. It's not perfect, there are things in it that I disagree with, there are things that I would have done differently, but I fully recognize that there are a myriad of operational issues that we've only scratched the surface on," District 4 board member, Shawn Kachmar said.
As for the other phases, dates are tentative as the district will follow the data. Per Wednesday's meeting, they will look at the Community Transmission Index and the daily case rate. The school system is currently in the Phase One virtual stage.
While it's been a contentious decision in the community, board members also debated what was right.
"A lot of times, as board members, we can't really come as a parent because we're talking about policy, we're talking data and charts. We don't really get a chance to speak on behalf of our children. I am so sorry this is so embarrassing, but we've got to get some of our children back in school, like we are dying. I am losing my children," District 1 board member, Julie Wade said.
"When the community transmission index is high our schools may reopen just to suddenly close at any given time, especially if there's a sudden spike in community spread therefore I will not be in support of this resolution," District 8 board member, Dr. Tonia Howard-Hall said.
For those who choose to return to school for face-to-face instruction, there will be conditions. Some of them include wearing a face mask, temperature checks, signing a waiver and more.
Families will also have to understand if a child contracts COVID-19 or is exposed, they will have to quarantine for 14 days.
District 4 board member Dr. David Bringman want's parents to make the choice to return wisely and with caution.
"All parents choosing in-person please understand that other parents will continue to send sick children to school as they have always done during the flu season. Quarantining will occur and please be prepared to have your student have the likelihood of having to stay home for 10-14 days during quarantine. Please choose wisely and consider all portions that have been discussed today before making your final decision," Dr. Bringman said.
Other things for families to consider before choosing is that your child's current class and teacher could change, and transportation will only be provided for the least independent learners.
Board President Dr. Joe Buck says their plan considered all 37,000 of their students.
"I think it does give options, but I think there are still some that won't like what we're doing, but we're doing the best we can do at this point in time thinking about all the children," Dr. Buck said.
While the board discussed a lot Wednesday, SCCPSS Superintendent Dr. Ann Levett says there is still a lot of work to be done and it will start immediately.
"What we have to do now to determine who would like face-to-face, who would like in person and who is willing to work in person," explained Dr. Levett. "You heard us talk about, and the board was clear on that, they do not want us to coerce or force someone to work face-to-face and I understand that. I've been very clear on my position of safety first for staff and students."
District leaders say the number of students who return to in-person learning is dependent on the building capacity, staffing and wait lists are possible.
Copyright 2020 WTOC. All rights reserved.