Town of Bluffton selects first female chief of police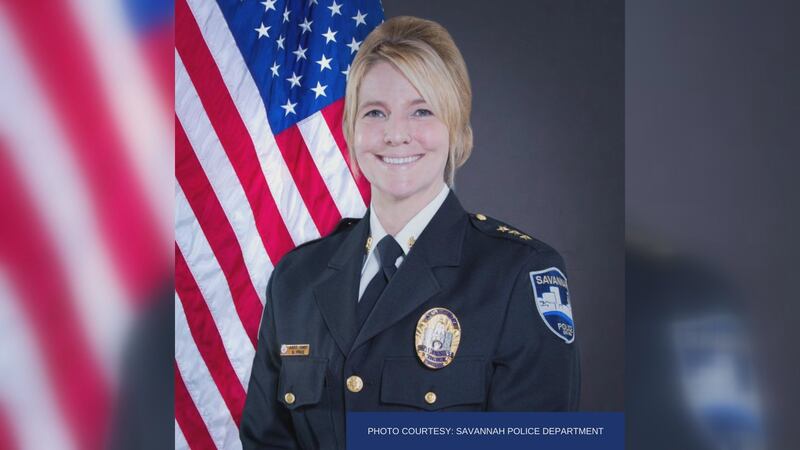 Updated: Sep. 16, 2020 at 5:27 PM EDT
BLUFFTON, S.C. (WTOC) - After interviewing nearly 100 candidates and narrowing it down, the Town of Bluffton has chosen a new police chief.
They hope she will stick around for a long time.
"Bluffton is my home. It is not my home physically yet, but in my heart, it is," future Bluffton Police Chief Stephanie Price said.
Town leaders say they chose Price to be the new chief because her values match those of the people of Bluffton.
"She cares about the profession. Her first instinct is to take care of the women and men of the department as they serve and protect the community," Bluffton Town Manager Marc Orlando said.
"But it's really important to me because I am a people person. Relationships are very important to me. It's how you really connect with people. How they get to know the police department and the new police chief. Is by building relationships and having conversations," Price said.
The town hoped the new police chief would be someone who will stay around for a long time. Price, who already lives in the region, says she will be moving to Bluffton, bringing her family, and making it her home.
"It was really the community engagement, and warmth, and greeting that drew me to the area. And who wouldn't want to be a part of that? Who wouldn't want to be a long term part of that?"
Price also makes history as Bluffton's first female police chief.
"I'm really excited about that. I mean there's a lot of opportunities. You know, women in law-enforcement, in my opinion, or maybe underrepresented. And if someone can see someone being successful as a law-enforcement executive? Then I'm all for that," she said.
Price hopes she can bring a new conversation to the town.
"Different perspectives are really needed in law-enforcement. Particularly right now to bring conversations of diversity to the table," Price said.
Price is currently an assistant chief in the Savannah Police Department.
Savannah Police Department Chief Roy Minter issued the statement below:
"I am saddened to see Assistant Chief Stephenie Price go, but we are very excited for this opportunity for her to further her career. In the time that she has been here, she has demonstrated a strong work ethic, and we will miss her infectious, positive attitude and contagious, bright smile. Her professionalism and can-do outlook make her the perfect choice for the Bluffton Police Department. She continues to work hard to improve our department, working conditions and the overall health of officers at SPD. I am confident that the Bluffton Police Department has made a wise choice in their next chief and that she will serve the department and citizens of Bluffton well."
Copyright 2020 WTOC. All rights reserved.