Richmond Hill community leaders hold voter registration event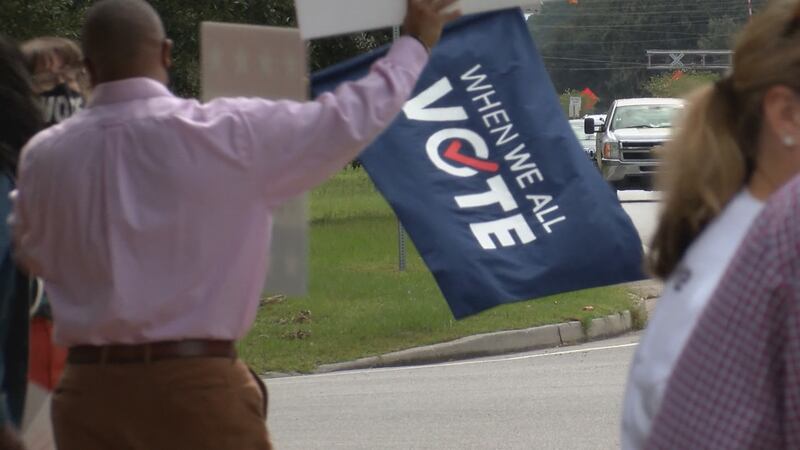 Updated: Sep. 21, 2020 at 8:14 AM EDT
RICHMOND HILL, Ga. (WTOC) - Community members and city leaders in Richmond Hill made an effort to encourage people to register to vote, holding a 'When we all vote' voter registration event.
It was held in front of All Things Chocolate in Richmond Hill. People were able to not only register to vote, but fill out the census as well.
The event organizer says they had a pretty good turnout and whether they reach one person or 100 people, getting out to vote is important to make sure your voice is heard.
"Our country and democracy are stronger when we all vote, so that is the purpose that is our mission today," said organizer Adrienne Jackson. "Your vote matters, you are important. Filling out the census is important, it matters because you want to be counted. A lot of funding to different agencies that impact your area. It's huge that you are counted."
Bryan County sheriff candidates Al Hagan and Mark Crowe were also out encouraging people to get out and vote for the upcoming local sheriff's election.
The last day to register to vote is October 5th.
Copyright 2020 WTOC. All rights reserved.