Family holds vigil for teen hit by car on Whitefield Ave.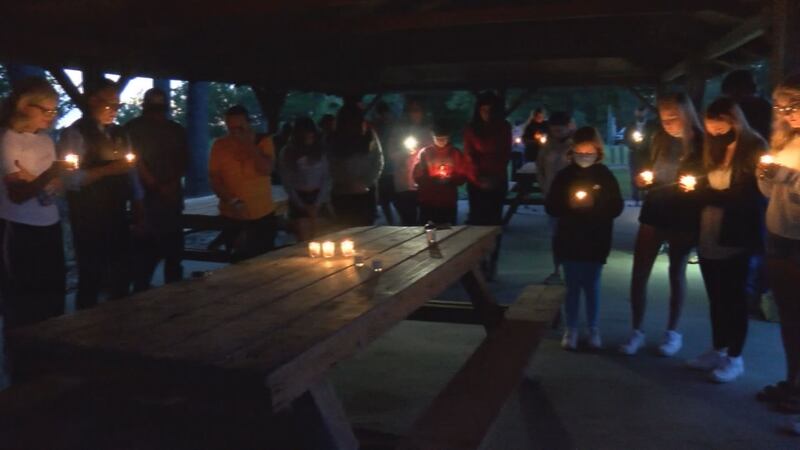 Updated: Sep. 21, 2020 at 10:50 PM EDT
SAVANNAH, Ga. (WTOC) - Family and friends of a teenager hit by a car on Whitefield Avenue last week held vigil for him Monday night.
Dozens of family and friends of James Shurling, also known J.W., came together to share their favorite stories about him and pray for his recovery.
A car hit James on Whitefield Avenue Wednesday night. His family says when he arrived at the hospital, doctors put him on a ventilator and told them he had bleeding around his brain.
"Saturday and Sunday was the more critical days and he pulled through it," his family said.
James is 16-years-old. Family and friends know him as an outdoorsmen, a hard worker and say he grew up fishing and hunting.
"From shrimping to tree work to paining to bait shrimping to landscaping he's done it all and that is one of the things that I know that he's in there fighting for because he doesn't want to lay up in that bed," said his mother Samantha Sherling.
"Without having him here, it's killing us. I ain't got my little fishing partner no more, I ain't got my hunting partner no more," said his brother Adam Webster.
However, after days of being in the hospital, the family says James took a huge step in his recovery Monday.
"They surprised us and brought us in there, they're taking him off the ventilator so that was very good news so now he's just awake, alert, worried, don't know why he's in there."
The family believes he'll be in the ICU for a few more days. They are asking everyone to please join them in praying for his recovery.
If you want to know more on how you can help James and his family you can their GoFundMe.
Copyright 2020 WTOC. All rights reserved.