Richmond Hill Middle School coach killed in crash on Belfast River Road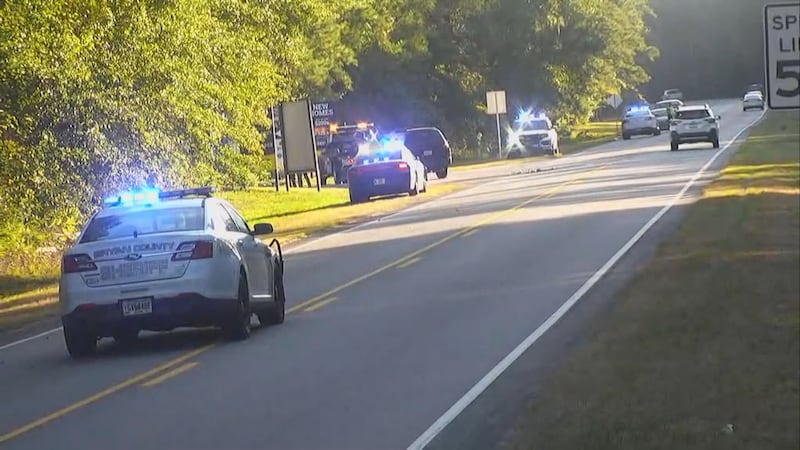 Updated: Oct. 7, 2020 at 7:43 PM EDT
BRYAN COUNTY, Ga. (WTOC) - A motorcyclist was killed in crash Wednesday on Belfast River Road, according to Georgia State Patrol.
According to a trooper at the scene of the crash, a motorcyclist was traveling on Belfast River Road. An SUV tried to turn into an apartment complex and the SUV and motorcycle collided.
The motorcyclist was taken to the hospital and has died. The victim has been identified as Patrick Welch, a teacher and coach at Richmond Hill Middle School.
The Bryan County School System has released the following statement:
"Bryan County Schools is saddened to share the news of the passing of one of our teachers. Coach Patrick Welch was involved in a fatal vehicle accident yesterday afternoon. As a teacher, Coach Welch worked with children with special needs. He helped start and served as the head coach of both the RHMS Wrestling and Lacrosse programs over his 8 years at RHMS. The impact he had on the RHMS students and the community as a whole is impossible to measure."
WTOC has received a copy of the email sent to Richmond Hill Middle School parents that says counselors and other support staff are on campus to help students and staff.
Coach Welch is described as someone who prized academics and athletics and has left a lasting impression on many who knew him.
"Yesterday, we truly lost one of our great community members and we will all be worse because of it and so many of us are so much better for having known him," said Brian Barrett. "He helped to create the type of young man that I wanted my son to become."
Barrett's son was coached by Welch in not only one, but three sports. Barrett says Coach Welch bestowed so much upon him as a mentor.
"Coaching wasn't just about the outcome and the winning to him. He instilled responsibility in the kids, a sense of teaching to the younger. I really admire him for the way he was able to teach."
Barrett says when his son went to high school, Coach Welch kept in touch and coached him from afar.
"He wrestles for Richmond Hill High School with goals of being a state champion. Had not Coach Welch brought him into that, it's a part of his life, that's a big part, that wouldn't be there."
Barrett says Coach was always about inclusion and he taught his son that.
"He used to tell Bradley constantly that if you ignore something then you condone it. If you ignore a kid that's being bullied in school, if you don't say anything, then you haven't done him any service or yourself service," Barrett said.
The investigation is ongoing and no decision about possible charges has been made.
Copyright 2020 WTOC. All rights reserved.