Homeowners subdue burglary suspect in their home, 2 arrested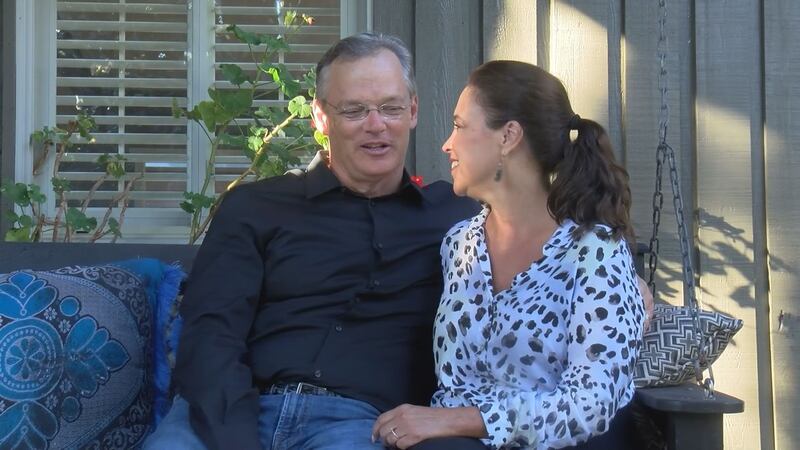 Updated: Oct. 23, 2020 at 11:16 PM EDT
ISLE OF HOPE, Ga. (WTOC) - What would you do if you found an intruder inside your home in the middle of the night?
It happened Thursday to an Isle of Hope family and they sprang into action.
"At that point I mean it's your worst fear realized. You've got an intruder in your home and in the middle of the night, so instinct really kicks in," said homeowner Amy Hughes.
Amy and Lee Hughes have lived on Isle of Hope for over 20 years.
They say just before 5 a.m., their dog made a strange noise and then they both heard another noise. This one, coming from outside their bedroom.
"When I walk out my bedroom door I turn right to get the newspaper and when I walked out my bedroom door yesterday and to my left I saw a man in our house," said homeowner Lee Hughes.
Hughes says the man in their home was dressed in all black and after seeing Hughes and his dog Rhett, he made his way to the garage door.
"Instincts took over and I didn't know what he had that was ours and I tackled him and I held him down and hollered at Amy to come call 911 and she had the presence of mind to grab a pistol," said Lee.
Amy says all she was thinking about during this time was backing up her husband.
"I was trying to load the gun and called 911 and aim the gun down while he held him down to make sure that he didn't get away and wait until the police got here to arrest him," said Amy.
After police arrived, Hughes says police recovered a knife as well as some of their personal belongings.
The Chatham County Police Department has arrested and charged Jonathan Bethel and Micheal Stubbs with first-degree battery.
Lee says he hopes Bethel and Stubbs will learn something from this encounter.
"I hope that they can turn their lives around because this was a bad mistake and they got caught for it," said Lee.
The Hughes also say they're thankful for the support from neighbors and to police for responding quickly when they needed help.
Copyright 2020 WTOC. All rights reserved.