UPDATE: Savannah PD's Drive-Thru Trick or Treat event canceled Thursday due to weather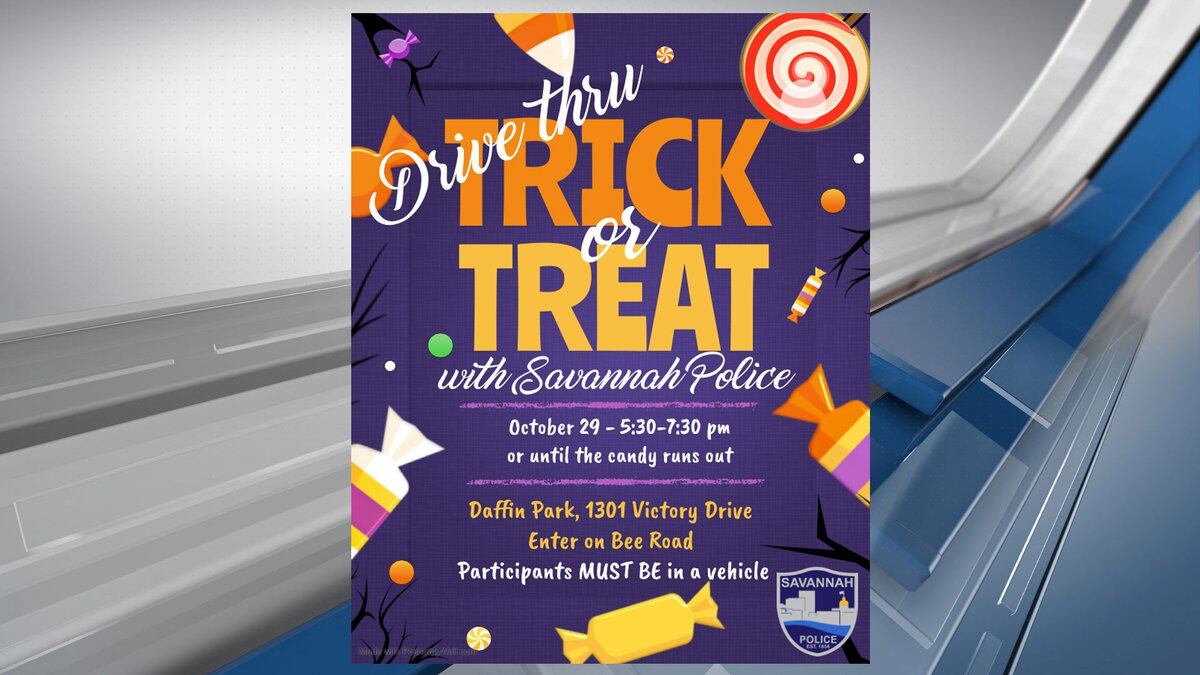 Updated: Oct. 29, 2020 at 7:57 AM EDT
SAVANNAH, Ga. (WTOC) - UPDATE - Due to Thursday's weather forecast, the Savannah Police Department is canceling its Drive-Thru Trick or Treat event.
The following statement is from Savannah PD:
"Because it is so close to Halloween and Election Week is next week, we will not be rescheduling. Instead, all the candy we have collected will be distributed to the precincts to give to neighborhoods."
The Savannah Police Department will be holding a drive-thru trick or treat event this year to provide children with a safe alternative to traditional trick or treating due to COVID-19.
Participants will drive through the park, stopping at decorated stations run by police officers and other employees. Children in the vehicle will receive Halloween treats and goodies from officers at each station. All participants must be in a vehicle. Walk-ups are not permitted to participate for safety purposes.
The event will take place Thursday, Oct. 29 from 5:30-7:30 p.m. (or until the candy runs out) at Daffin Park. Participants should enter from the Bee Road entrance to the park.
Copyright 2020 WTOC. All rights reserved.