Attempted carjacking caught on camera in Garden City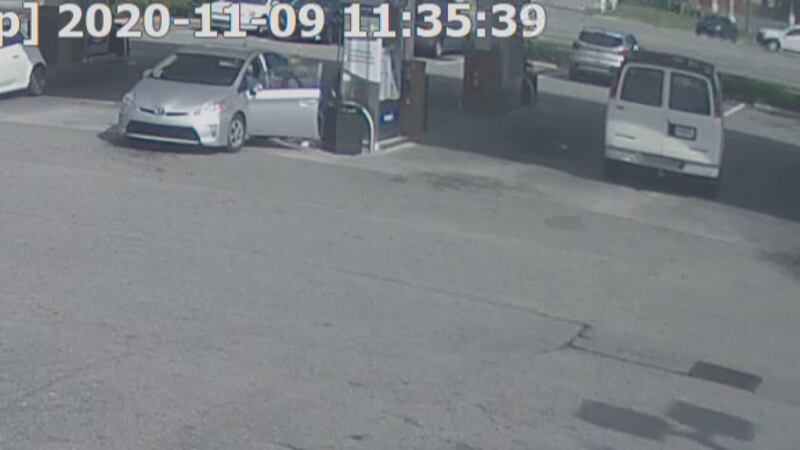 Updated: Nov. 10, 2020 at 5:39 PM EST
GARDEN CITY, Ga. (WTOC) - Video shows an attempted carjacking in Garden City.
A white van parked in between pumps at the Parkers, and then a suspect sprints out of the car past the driver and into the driver's seat.
Meanwhile the vehicle owner, stands outside screaming for help.
It's something we all do—grab gas quickly before rushing off to our next stop. But this routine task turned terrifying for local photographer and mother, Monica Burgstiner, on Monday in broad daylight.
"I immediately just started screaming and I just screamed help over and over and over again," Burgstiner said.
A horrifying moment replays in Burgstiner's head 24 hours after someone attempted to steal her car before she could even close the door. It was about 11:30 a.m. when a full-size van pulled next to her and a man jetted out.
"As soon as I see he is running toward me, I realize he is coming for me or coming for my car," Burgstiner said.
She did all she could think of and screamed for help. The video shows her pounding on the window as several bystanders take in what's happening just feet away.
"I just go into panic mode and all I can think is I need to be as loud as I possibly can so that hopefully someone will help me," Burgstiner said. "I am banging on the glass looking at this man in my car with the car seats in the back. Thank God my children were not in the car at the time."
Because the car doesn't have a typical starter, the suspect was unable to start the car and three bystanders rushed to help. The suspect now stuck decides to get out of the car and runs away only to be caught by an off-duty officer and Good Samaritans.
"I am very thankful that those men intervened and everyone that was here was here during that time. I am really fortunate," Burgstiner said.
She says nothing was taken and she was able to go home and be with her family. While she says there is still anxiety about what happened, it was a lesson to lock your doors even briefly, be alert and trust your instinct.
"I really think like noticing this man and noticing his behavior really did help me in kind of having a quicker reaction and it was 11:30 in the morning, it was broad daylight with people around so you think like you know I won't go to the gas station at night by myself it really didn't matter in this scenario and so for people, especially women and mothers, to just be aware," Burgstiner said.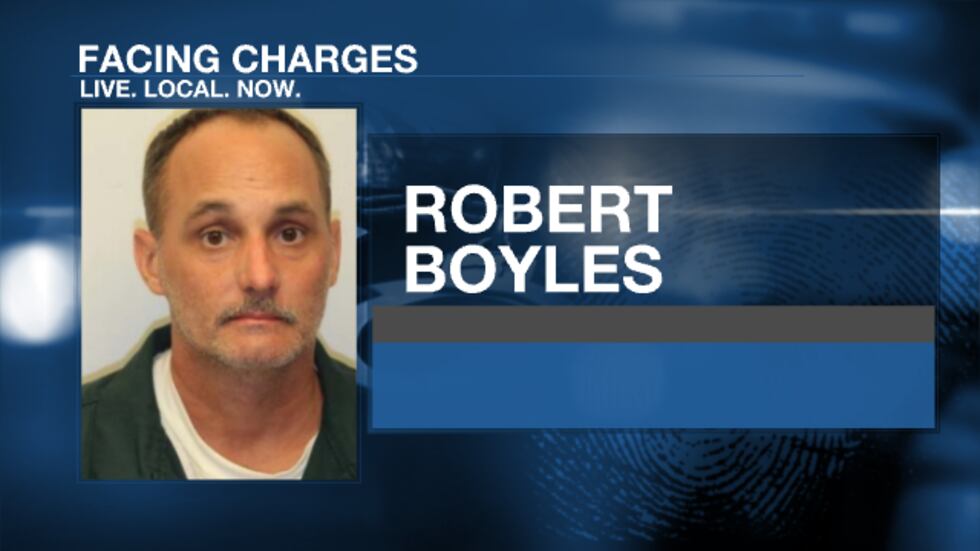 She says when she got home, she discovered the suspect dropped his cell phone in her car. She worked with police who were able to apprehend him thanks to the actions of those who stepped up to help.
Police arrested Robert Boyles. He's facing several charges including entering auto. Boyles is also facing drug charges.
Garden City Police say they found what they believe are drugs in Boyles van.
The police report obtained by WTOC shows when officers arrived, they found the suspect on the ground, and in submission by an off-duty officer.
The report goes on to say a police sergeant opened the suspect's van doors and took a couple steps back while covering his mouth, stating he could smell a strong chemical odor coming from within the vehicle, possibly a mobile meth lab.
Garden City Police noted later a firefighter made a discovery, "while checking the vehicle he came across a black box, which contained multiple bags of narcotics."
Copyright 2020 WTOC. All rights reserved.