Richmond Hill VFW reads names of veterans to honor their service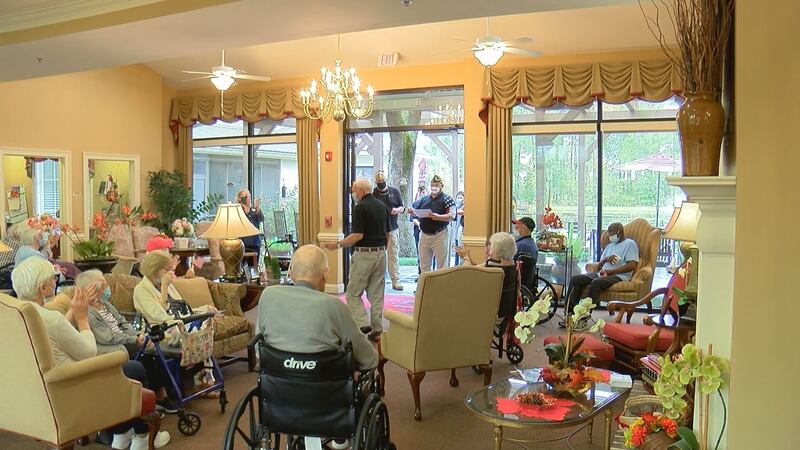 Updated: Nov. 11, 2020 at 6:17 PM EST
RICHMOND HILL, Ga. (WTOC) - One-by-one the Richmond Hill VFW post read off the names of veterans at the Station Exchange who have served, are currently serving or who will serve.
For many of the residents, it was an honor.
For Joseph Gallo, he was drafted right after college and today he took a trip down memory lane and he looked at past photos and medals of honor he received.
He says it meant a lot for the VFW to think about them on this important day.
"It's the first time that's ever happened to me and I'm glad it happened. It was kind of a surprise, a lot of people say hello and what not in passing but now it's nice that they're doing everything," Gallo said.
Roses were also given to the wives of veterans.
Copyright 2020 WTOC. All rights reserved.