Diocese of Savannah denies it knew about sex abuse allegations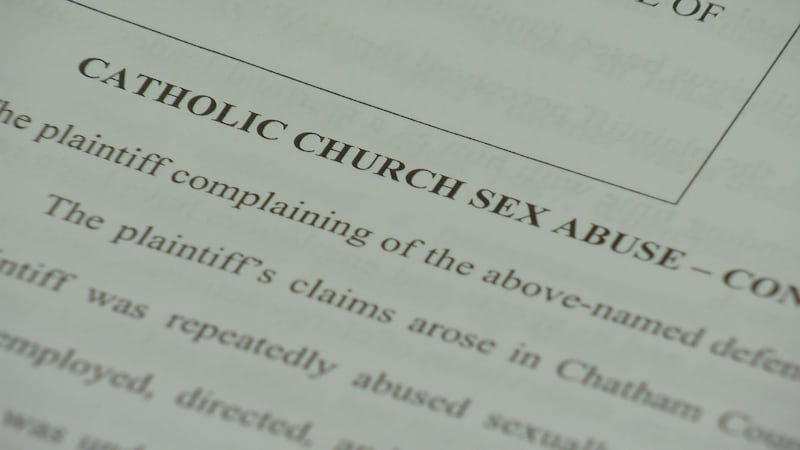 Updated: Nov. 17, 2020 at 6:32 PM EST
SAVANNAH, Ga. (WTOC) - The Catholic Diocese of Savannah responded to a new lawsuit about claims that it knew about the sexual abuse involving a priest and young boys; and conspired to cover it up.
This lawsuit is the third one involving Wayland Brown who was defrocked in 1988. Brown was convicted just two years ago for sexual crimes against boys who attended St James Catholic School in Savannah in 1987.
The Diocese claims it didn't know or try to cover up any sexual abuse involving Brown and the young boys at St. James.
Much of the lawsuit filed against the Catholic Diocese of Savannah is based on this 1986 transcript. It describes a meeting called by then acting Bishop Raymond Lessard after he learned of a police investigation involving Priest Wayland Brown and allegations he molested boys in another Georgia county.
In the transcript, the priest admits to indiscretions involving boys, but says it was not sexual.
[PREVIOUS STORY: New lawsuit claims Diocese of Savannah covered up allegations of child molestation]
Instead of turning Brown over to police, attorney Mark Tate who filed the lawsuit against the Diocese, said the priest left to spend time in Maryland at a Diocese property.
A year later - in 1987 - Diocese records from that year, and attached in the lawsuit, show the Diocese decided to place Priest Brown at St. James Catholic School in Savannah. Those are the accusations outlined in a lawsuit filed in September.
In an Oct. 23 response, an attorney for Diocese says, "defendants deny that they were aware that Brown had any dangerous propensities."
Attorneys went on to deny the allegation that the Diocese had "full knowledge and consent" of the sexual abuse carried out by Priest Brown. And also denied accusations of fraudulent concealment, civil conspiracy and construction fraud, as outlined in the lawsuit.
The plaintiff's attorney Mark Tate says the case shouldn't dismissed. He says he's going to ask for a hearing in front of a judge.
Keep in mind, the plaintiff's lawyer had to file the case as a civil lawsuit for conspiracy and fraud and not a sex abuse criminal lawsuit.
Georgia has what critics call one of the most pedophile-friendly sets of laws in the nation. State law requires a criminal case be brought within seven years of the alleged crime. That's why the civil lawsuit filed in this case is technically filed as a fraud case.
Several Georgia lawmakers sponsored a bill called the "Hidden Predator Act" during the last legislative session. The bill that would extend the statute of limitations for adults to file lawsuits against their abusers and the institutions that failed to protect them as children.
Copyright 2020 WTOC. All rights reserved.