Shooting victim found at MLK Jr. Blvd., Gwinnett St. dies from his injuries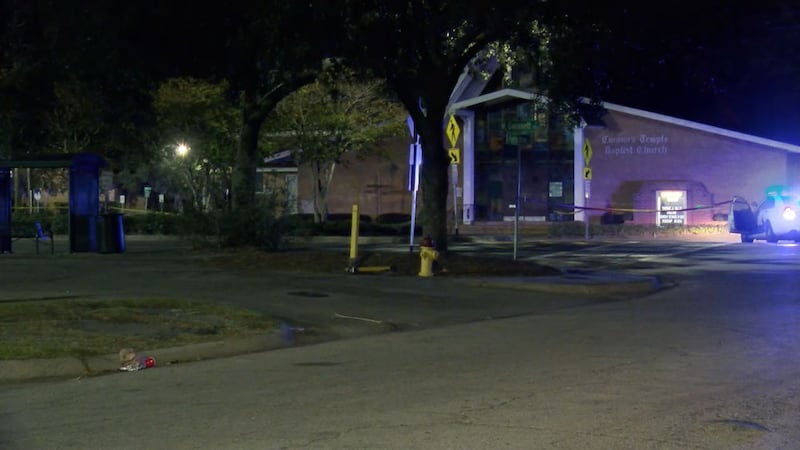 Updated: Nov. 24, 2020 at 10:53 PM EST
SAVANNAH, Ga. (WTOC) - "I'm dismayed that we had another homicide in our community overnight. Details are still being gathered and collected. We're convinced though that somebody saw something. And we need to ensure and continue to ensure that our neighbors and our community members when they see acts of violence, when they see things that do not look right, that they need to say something," Savannah Mayor Van Johnson said.
Mayor Johnson is calling for anyone with information to come forward after a 36-year-old man was killed Monday, Nov. 23.
Police say Kareem Smalls was shot on Draper Street and was trying to drive away when he wrecked his car at the intersection of Gwinnett and Martin Luther King Jr. Boulevard.
The shooting death of Smalls is Savannah's 28th homicide of the year. Police are still working the case and pursuing leads and are asking anyone with information to come forward.
In other shooting incidents this month, investigators have made headway, arresting multiple teens police say are tied to the gun violence. Mayor Johnson addressed that at Tuesday's weekly briefing, adding as the court system gets back to normal, those responsible for the violence can finally be held accountable to the fullest extent of the law. Still, the mayor acknowledged more immediate measures need to be considered, and brought up a proposal interim City Manager Michael Brown introduced at last week's budget retreat.
"I think it's really important as we move forward, particularly as a Council dealing with budget deliberations, that we bring back a program such as Savannah Impact, which deals with violence interrupters, which deals with putting bodies on bodies as the City Manager called it. A man to man defense rather than a zone defense, for us to be able to address some of the challenges that we're having," Mayor Johnson said.
"My heart is so heavy right now, so I just don't really know what else to say about it," said Smalls' mother Lavania Smalls. "I think that it was just a selfish act for someone to kill him you know. He didn't deserve that."
Kareem Smalls was born and raised in Savannah. His family and friends say he was soft-hearted, wise, talented, and stood up for what he believed in.
They also say he loved music, people, and his family.
"He was just a magnet for people," said his uncle, Wesley Smalls. "People were just drawn to him. He was always a good guy. He would give you his last. No one could ever say anything bad about Kareem. Kareem was always a humble person. Very respectful, has always been even since he was a little kid."
Kareem was also a giver. He used his clothing brand "Free Lunch Baby" to not only make apparel items but to also give out free lunches to up to 1,000 children.
His loved ones say he wanted to show kids they could be successful no matter their circumstances.
"The vision for that Free Lunch Baby was to show you that you can take something that may seem like it was small, but you can take it and go anywhere with it." said his friend Vonne Byrd.
"He was a prime example of not allowing circumstances, situations, what people define you as or perceive your as to dictate your outcome in life."
Smalls' family and friends say they love and miss him deeply. They want justice and are asking the community to step up.
"I really want somebody to come forward if they know anything about what happened to him last night. I'm not sure what happened to him, but I know somebody do. And if you do, please, please I'm asking you being a mother, a friend or whatever please, if you got a heart please. Please come forward," said Lavania Smalls.
Smalls' death is being investigated as a homicide.
Anyone with information should call SPD's Violent Crimes Tip Line at (912) 525-3124 or Crimestoppers at (912) 234-2020. Tipsters remain anonymous. Tips can also be submitted through a CrimeStoppers online tip portal by clicking here. Tipsters may qualify for a reward up to $2,500, depending on the severity of the crime.
Copyright 2020 WTOC. All rights reserved.