Community Champions: Hospice Savannah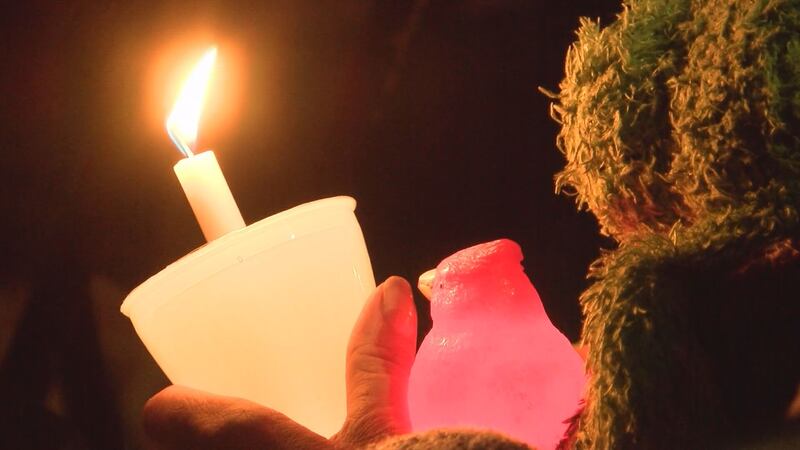 Updated: Dec. 2, 2020 at 1:01 PM EST
SAVANNAH, Ga. (WTOC) - Even this darkest year will have light at the end from Hospice Savannah.
"This gives a time to bring ritual into your grieving journey, which is I think, one of the most important things you can do is have a ritual to remember."
Hospice Savannah will hold its annual Tree of Light ceremony Saturday to allow the community to acknowledge losses they have suffered this year and honor the loved ones who have passed away. A virtual ceremony this time, it will be available online for live streaming - and for watching at a later date.
"We really want to bring the community in because there has been so little opportunity to come together and grieve."
The recorded presentation will include performances by Savannah Voice Festival singers as and other special appearances.
"The mayor is doing an opening for us and some local faith leaders who are sharing words of hope and remembrance."
It will also include the event's traditional candle-lighting ritual to remember lost loved ones - and even though not on Hospice's grounds - a tree, even if it is a symbolic one this year.
"We are actually the tree. The community is the trunk of the tree and each of us are its branches and we support each other even when the winds are strong, even when it feels like the tree is going to break, we're there to support each other as a community of grievers. And that's a beautiful thing."
And one of the most beautiful ceremonies of Savannah's holiday season will continue despite necessary changes this year, because the WTOC Community Champions at Hospice Savannah couldn't image not having it.
"I don't think we personally would have survived if we didn't somehow find a way to have the program in some form. It really puts such a meaningful end to our year and provides us with a way to honor our patients and those in the community who have died and our community clients who come here for grief support. It gives us a time to sit and to breath and to remember and to really honor what we have lost."
Copyright 2020 WTOC. All rights reserved.