Deadly crash closes eastbound lanes of I-16 near Pooler Pkwy for several hours Friday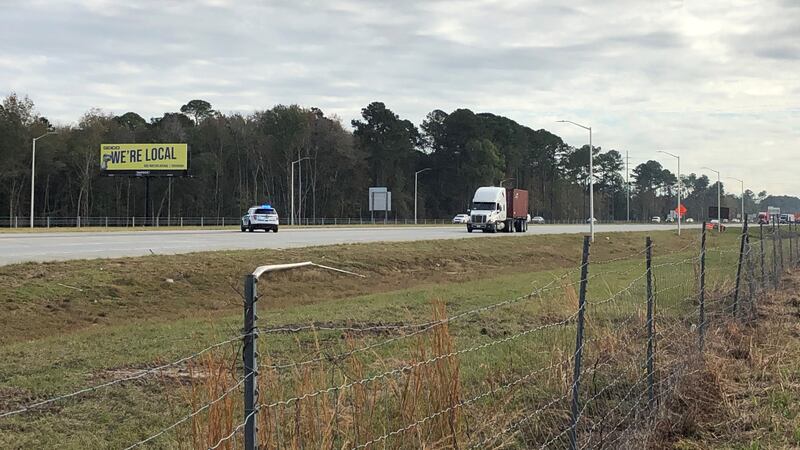 Updated: Dec. 4, 2020 at 12:18 PM EST
CHATHAM COUNTY, Ga. (WTOC) - A campaign team member for Sen. Kelly Loeffler was killed in a crash on Interstate 16 in Pooler on Friday.
The Pooler Police Department confirmed that Harrison Deal, from Bulloch County, was killed in the crash on eastbound I-16 near Pooler Parkway on Friday at about 10 a.m. Pooler Police responded to the scene and found three vehicles on fire.
Deal was killed in the crash. Three other people were treated at the scene for minor injuries.
Sen. Loeffler was scheduled to make an appearance at a campaign rally in Savannah with Vice President Mike Pence and Sen. David Perdue. Rep. Doug Collins made an announcement that Sen. Loeffler did not make the trip.
Sen. Loeffler tweeted a statement about Deal's death.
The eastbound lanes were closed for several hours on Friday. The lanes have reopened as of 6:30 p.m. on Friday.
Separately, Pooler Police were working another incident Friday morning on I-16 westbound right after the Pooler Pkwy exit where a vehicle ran into the back of a tractor-trailer. LifeStar, a medical helicopter, was called for this crash.
The westbound crash scene was cleared and lanes have reopened.
Copyright 2020 WTOC. All rights reserved.