Savannah City Council discusses proposal by Salvation Army to build new homeless shelter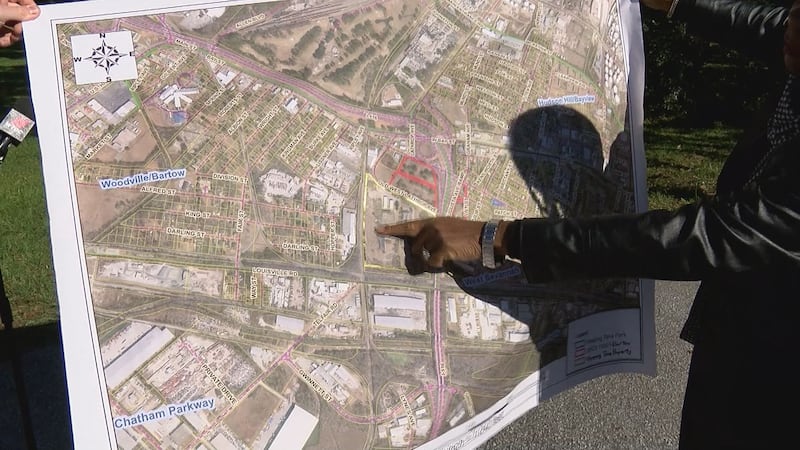 Updated: Dec. 10, 2020 at 6:39 PM EST
SAVANNAH, Ga. (WTOC) - The Savannah City Council discussed a proposal by the Salvation Army to build a new homeless shelter, in West Savannah.
But it's being met with fierce resistance from some residents there. This could be just one vote away from being approved.
Residents showed up at city hall Thursday and they were not happy.
County records show the Savannah Housing Authority still owns the land. But we have a letter from HUD that states it approved the sale way back in November of 2017. And, the project was also approved last month by the city's planning commission.
That means they just need a special-use permit from the Council to make this a done deal.
The 12-plus acres in-question is right off Augusta Avenue by Savannah Fire Station 4. It's on the southwest corner of Interstate 516 and Augusta Avenue.
You may remember the old Bartow Housing Project used to be there. But, for about a decade now, the land has sat vacant.
It is zoned for residential use, so the Salvation Army needs a special use permit, to build a new shelter there.
District 1 Alderwoman Bernetta Lanier says most people in her district oppose this proposal.
"We understand that we have a need for a homeless shelter, a need for transitional housing in this city. But, it is critical where we place these amenities. If we place those amenities in a place that is already fragile, it will be detrimental to that area. If you allow this, you're actually helping keep poverty in this area," said Alderwoman Lanier.
"It's not that we don't have compassion for homeless people. It's not that we don't love homeless people. It's just that we know this isn't going to be something that's going to strengthen us," said Pamela Oglesby, neighbor who opposes homeless shelter proposal.
We also met with a local pastor who showed us a growing petition of residents who oppose the Salvation Army's plan.
Thursday night, opponents announced it has grown quickly to over 150 residents.
We have also made contact with the attorney for the Salvation Army.
The council plans to meet one more time on Tuesday, December 22 before it votes on the special-use permit.
We did hear from another member of the council who expressed real interest in passing the proposal.
He said, it is an open space, a good investor, and would help solve the city's homelessness crisis.
We are waiting to hear from the Salvation Army.
Copyright 2020 WTOC. All rights reserved.