Voting underway in Georgia's Senate runoffs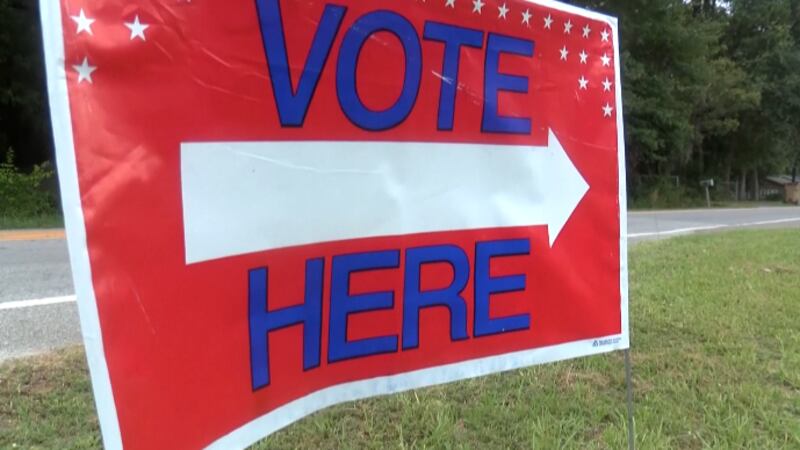 Updated: Jan. 5, 2021 at 8:25 AM EST
CHATHAM CO., Ga. (WTOC) - Georgia voters are set to decide the balance of power in Congress in a pair of high-stakes Senate runoff elections.
Voters will hit the polls Tuesday for the highly contested runoffs, and Chatham County Board of Elections officials want voters to keep a few things in mind when heading to the polls.
Board Member Antwan Lang says the county saw high voter participation for the early voting period and he still expects an influx of people out voting on Tuesday during what he calls a historic election.
Lang has a few reminders for people as they head out to vote on Election Day. The polls will be open across the state from 7 a.m. to 7 p.m. During this period, Lang says the busiest times are usually when the polls open until 9 a.m., and then again during lunchtime between 11:30 a.m. and 1 p.m. He says the last rush of voters is usually between 4:30 p.m. and 7 p.m.
Lang says people should remember to protect themselves and wear their PPE. He says poll workers are prepared to handle the crowds as well as any issues that might arise.
"I just want citizens to be very confident in the ability of their poll workers, that we've trained them properly. If they have questions, if they get to the polls and they see an issue with the machine, please don't hesitate to call or to ask a poll worker or a poll manager," Lang said.
Voters must bring a valid ID with them to the polls in order to cast their ballot.
If you still have an absentee ballot, you can still drop it off at the county's elections office or at one of several drop box locations throughout the county. Remember to double-check your ballot before dropping it off in a ballot drop box or in the mail. You'll need to send back your ballot and the outer oath envelope the Board of Registrars sends to you. The oath envelope will need your signature. If you don't follow all the steps, you could risk your vote not being counted.
Absentee ballots must be received by Tuesday, Jan. 5 by 7 p.m. You may also return your ballot in person by Tuesday, Jan. 5 by 7 p.m. If returning by mail, it must be received by Jan. 5 by 7 p.m. You can find ballot tracking information here.
Chatham County voters can return their absentee ballots at one of the following absentee ballot drop box locations:
The Savannah Branch NAACP is partnering with ILA Local 1414 and Zeta Phi Beta Sorority to offer free rides to the polls on Tuesday, Jan. 5 between 9 a.m. and 6 p.m. All drivers and voters will wear masks and vehicles will be sanitized. Call (912) 233-4161 to request a ride.
And, you'll probably want to grab a jacket as you head out the door. FULL FORECAST
Copyright 2021 WTOC. All rights reserved.