Fort Stewart soldier arrested on terrorism charges appears in federal court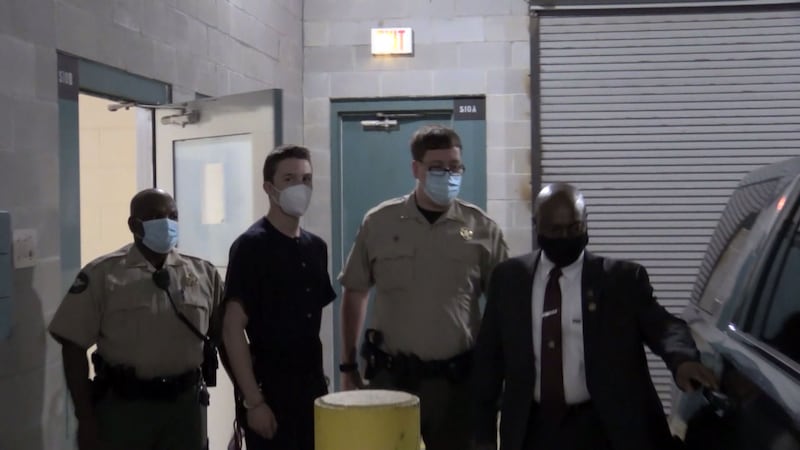 Updated: Jan. 21, 2021 at 8:12 AM EST
LIBERTY CO., Ga. (WTOC) - The Fort Stewart soldier arrested on terrorism charges was in court Thursday.
Around 7 a.m., Cole Bridges was transferred from the Liberty County Sheriff's Office to appear in federal court later Thursday.
Prosecutors say Bridges spoke online about plots to blow up New York City's 9/11 Memorial, as well as plans to attack U.S. soldiers in the Middle East. They say Bridges thought he was communicating with terrorists online but it turned out to be FBI agents.
Cole Bridges will now head to the district where the charges were brought against him, and that's the Southern District of New York.
The Ohio native joined the Army in the fall of 2019. Private First Class Bridges was assigned as a Calvary scout at Fort Stewart. And according to the Department of Justice a short time later began researching and consuming online propaganda promoting jihadists and their violent ideology.
Sometime around October last year, investigators say Bridges began talking online with an FBI covert employee posing as an ISIS supporter.
According to a DOJ report, Bridges expressed frustration with the military and his desire to help ISIS.
In some of the back and forth between Bridges and the undercover agent discussing ways to attack U.S. troops, Bridges said "if you want these attacks to succeed, you'll have to plan every last bit of detail and have multiple back up plans and avoid all costs of being captured."
The evidence also shows Bridges offered his support, saying "I can teach them ways of fighting, combat techniques, movements, formations, etc."
The federal investigation uncovered Bridges allegedly went as far as sending diagrams of combat movements, and ways to fortify what he believed to be an ISIS compound.
During Thursday's hearing, a judge read an abbreviated version of the charges Bridges faces, and his rights.
The attorney representing Bridges did bring up for consideration his concern for Bridges' safety while being transported to New York, because of the nature of the charges.
So at some point soon, if he isn't en route already, Bridges will be transported to New York by the U.S. Marshals Service where he'll have a preliminary hearing.
Copyright 2021 WTOC. All rights reserved.