City to hold construction industry job fair for help on new Savannah Arena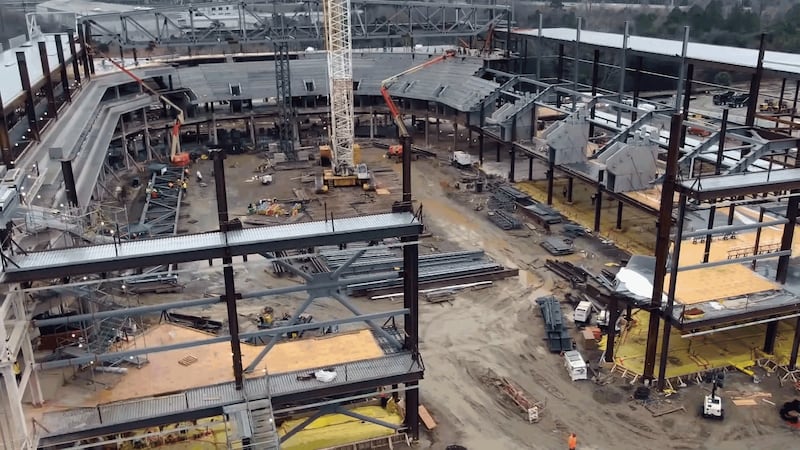 Published: Feb. 10, 2021 at 7:10 AM EST
SAVANNAH, Ga. (WTOC) - Progress is being made on the new Savannah Arena. And now, the city says it's going to need additional help.
A construction industry job fair will be taking place this Saturday, Feb. 13. City leaders say they want to keep the work local, so they're hoping to see a lot of Savannah residents at the upcoming job fair.
The new Savannah Arena is currently being built on the city's west side. A lot of the framework is being done right now. And soon, crews will be handling other parts of the arena and the city says that's why they're going to need additional help. They're inviting anyone with interest in the construction industry to come out to the job fair.
"We are looking for folks on all skill levels. So, if you have those skills or you are ready to build upon them, we need folks that are ready to work and ready to be here at the job site in Savannah," said Alderman Nick Palumbo, District 4.
The job fair will take place on Saturday from 9 a.m. to 2 p.m. at the Savannah Civic Center. It's open to those 18 and older. And due to city orders, attendees must wear a face covering.
Copyright 2021 WTOC. All rights reserved.