Families in crisis face uncertainty as applications for help surge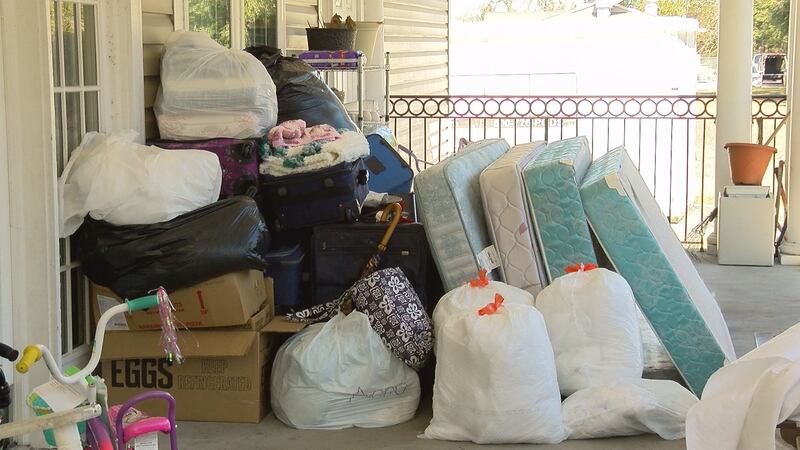 Updated: Mar. 3, 2021 at 6:54 PM EST
SAVANNAH, Ga. (WTOC) - Over the past four years, Giovone Garvin and her four girls have called a Liberty City neighborhood their home in Savannah.
"I love it. My kids love it. They don't have no problem riding their bikes around," she said.
So when Ms. Garvin received a letter saying her landlord would not renew her lease - the news hit hard.
"I'm being asked to move from my home for nothing at all. I don't owe rent. The property is fine. And it's a pandemic, where are we supposed to go?"
She is one of the hundreds of applicants in cue at Family Promise of Greater Savannah where so many are turning for help during the pandemic.
Before the pandemic, the nonprofit received at most 60 applications per week. And now?
"It's been a steady influx of 2 to 3 hundred applications per day that are coming into our organization and it's been myself and my team weeding through the applications," said Katrina Bostick, executive director of Family Promise.
Many of those calls are people who say they've lost income because of the pandemic and are unable to pay their bills. Some of those calls are from people, like Ms. Garvin, who are unable to find a place to live after a landlord decided not to renew the lease.
The nonprofit is prioritizing based on applicants who are at imminent risk of becoming homeless.
"They have gone to court. They have their dispossessory warrant, landlords are looking at evicting them," Bostick explained.
Savannah already has it tougher than other parts of the nation. The federal poverty rate is double the national average, according to the U.S. Census. About 21 percent of the city's population is living below the federal poverty line or one in five families.
"The majority of those individuals already living in poverty have not been able to return to work," Bostick said.
One of the reasons is childcare barriers, Bostick said. Many cannot afford the cost of childcare while Savannah-Chatham County public schools remains virtual two days out of the week, and their job requires them to work in person.
A big resource for those families to get through this time has been the COVID-19 rapid relief fund in partnership with United Way of the Coastal Georgia.
Family Promise is working to prepare families for long-term stability once those funds expire.
"Going beyond that and what happens next and what are some of those next steps you can put in place so you can have a plan going forward," Bostick said.
As for Garvin, she is hopeful, but not knowing what will happen has caused a lot of anxiety.
"I look at my children and I think I got to tell them we got to move, but where am I going to tell them we have to go," she said. "I don't want to be in my car. I don't want us all to be in the car - have our stuff in storage."
Her biggest hurdles in finding a new place, she said, is finding a three to four bedroom apartment that will accept her housing voucher. Those properties are being rented quickly. She added that she doesn't have money saved for a rent deposit. Her current lease expires at the end of March.
Copyright 2021 WTOC. All rights reserved.