All Georgians 16 and over eligible to receive COVID vaccine starting Thursday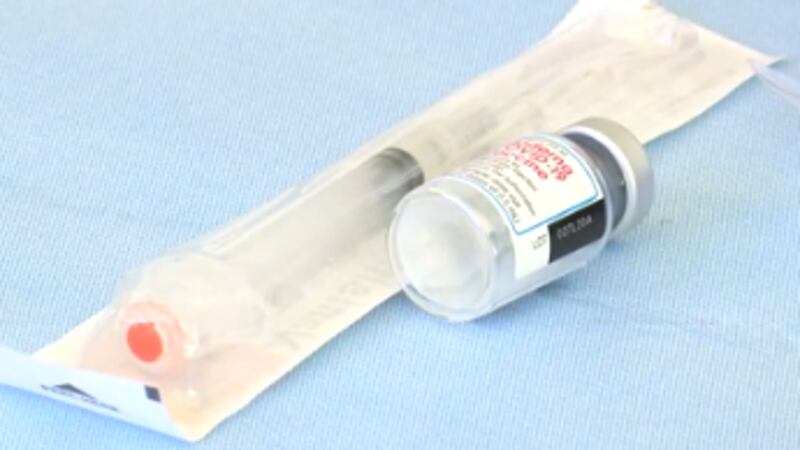 Updated: Mar. 25, 2021 at 5:21 AM EDT
ATLANTA, Ga. (WTOC) - Georgia is expanding COVID vaccine eligibility this week.
Gov. Brian Kemp said starting Thursday, March 25, all Georgians 16 and older will be eligible to receive the COVID-19 vaccine.
The Pfizer vaccine is the only vaccine approved for 16 and 17-year-olds. According to the Coastal Health District, schedule an appointment at the Chatham County Health Department, Glynn County Health Department, CVS, or Walgreens or at one of the GEMA mass vaccination sites to ensure Pfizer vaccine is available.
According to an official with the Georgia Emergency Management Agency, all 16 and 17-year-olds must be accompanied by a parent or guardian. They cannot drive themselves and get vaccinated alone.
Pre-registration for appointments at the Chatham County mass vaccination site is now available at myvaccinegeorgia.com for those 16 years and older. Confirmation emails will be sent on Thursday once this group becomes eligible to receive the vaccine.
"We were also consistent that as supply increased and we vaccinated more and more high-risk Georgians, the state would move to expand eligibility," said Governor Kemp.
During the announcement, Governor Kemp shared that this week Georgia received more than 450,000 vaccines. That includes both the first and second doses.
"Once that expanded eligibility goes live on Thursday, appointments will no doubt be hard to find in certain regions of our state."
Currently, Governor Kemp says more than one million of the most vulnerable have gotten at least their first dose. While supply was limited, he says, this group was the priority.
"According to the CDC website, Georgia has been shipped the second-fewest number of doses per 100,000 residents out of all 50 states."
With the expansion, local leaders are encouraging people to get vaccinated.
"I've been talking about it in sermons, I've been asking questions doing Q&A's encouraging members. We plan to have a bigger push now that everybody can go," said Pastor Ricky Temple, Overcoming by Faith Ministries in Savannah.
Pastor Temple says minority communities have dealt with various things over the years that have made trusting the government, doctors, and people of authority questionable. However, he reminds them that this is something everyone needs to do in order to win the fight.
"I think now we're in a new time, new season and there are many safeguards in place," said Pastor Temple.
"This is your golden opportunity," said Dr. Paul Bradley, Principal Investigator, Meridian Clinical Research.
Dr. Paul Bradley, the Principal Investigator with the Moderna Vaccine trial says Pfizer vaccines will be for people who are 16 or older. While Moderna and Johnson and Johnson will be for those 18 or older. He says, now there's nothing to prevent any adult from getting the vaccine who wants one. That will help us move closer to herd immunity.
"Every day you go without a vaccine is a day to catch COVID, another opportunity to catch COVID, and honest to God, I hate to say it, it's another opportunity to die from COVID," said Dr. Bradley.
RELATED STORIES:
Copyright 2021 WTOC. All rights reserved.