Hospice Savannah helping vaccinate homebound adults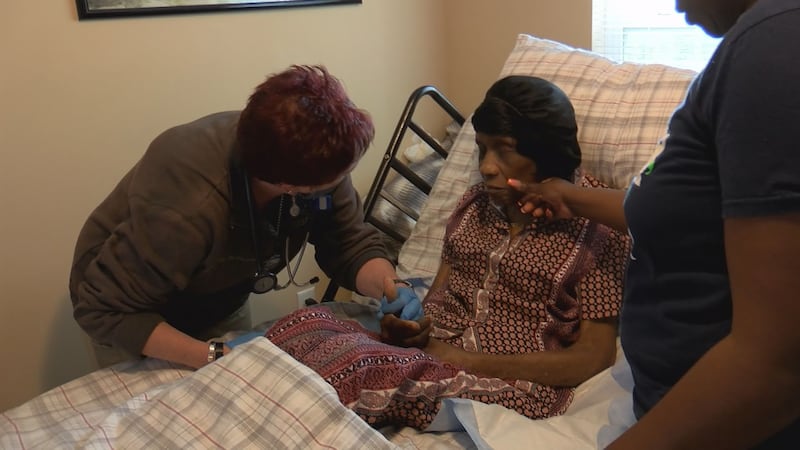 Updated: Mar. 30, 2021 at 10:50 PM EDT
SAVANNAH, Ga. (WTOC) - The majority of Georgia's senior population now has at least one dose of a coronavirus vaccine.
But we know some homebound adults in our community may still be at risk. Hospice Savannah was selected to vaccinate them in our area.
One nurse explained why it's so important that they get the shot.
"They are more susceptible because of their illnesses and limitations to getting the virus, contracting it, and spreading it onwards. If they're exposed, they're more highly susceptible to getting it and so it's important that we get out to those individuals," said Michelle Ogle, Registered Nurse with Hospice Savannah.
For more information and how you can register to get a vaccination, visit their website.
Copyright 2021 WTOC. All rights reserved.