City gives progress update on construction of Savannah's new arena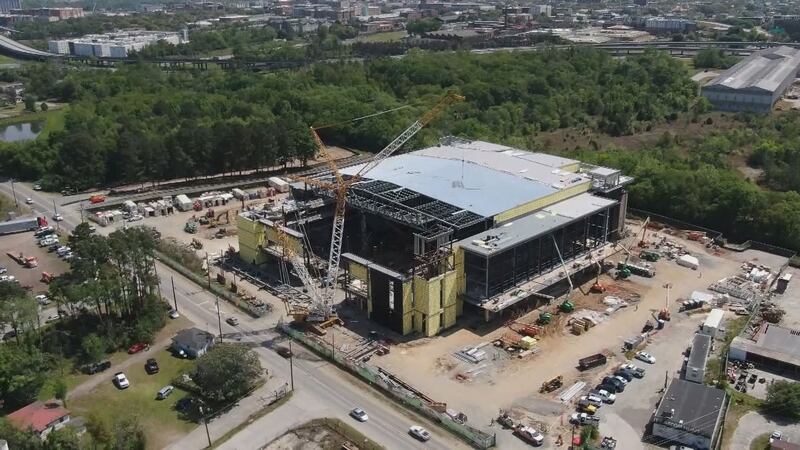 Updated: Apr. 9, 2021 at 6:37 AM EDT
SAVANNAH, Ga. (WTOC) - The Savannah City Council got an update Thursday on the progress of the new $165 million arena project that's currently under construction just west of downtown.
The vertical construction work is moving right along, and project leaders are reporting everything is on track for it to be ready by early next year.
This month, the truss work will wrap up, and that will help lead to the building enclosure being completed. The focus will then shift to the interior.
City council members got a breakdown from interim City Manager Michael Brown of all of the future milestones for the project, all of which are on track with the original goals.
"The largest public works project in the city's history is on time, on budget and it's meeting all of its goals and targets right now to date," said Alderman Nick Palumbo, District 4.
When work shifts to the interior, there will be a big focus on recruiting local workers, an effort that's already begun through several job fairs earlier this year.
Copyright 2021 WTOC. All rights reserved.