High-speed chase ends in crash overnight in Hinesville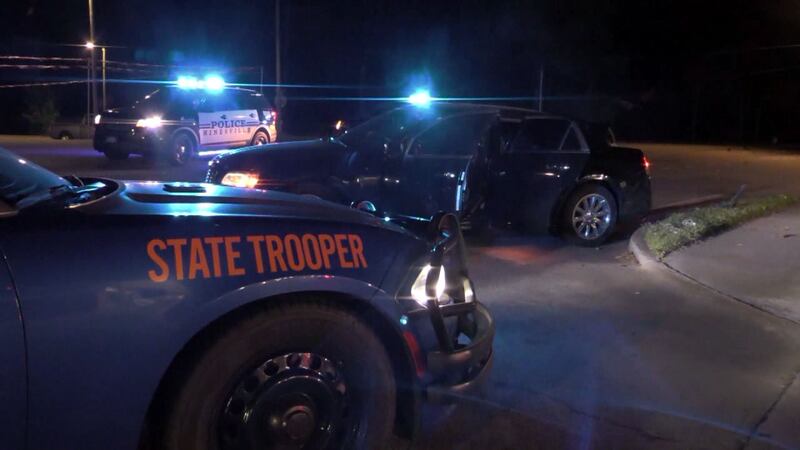 Updated: Apr. 22, 2021 at 5:42 AM EDT
HINESVILLE, Ga. (WTOC) - A driver is facing multiple charges after leading police on a chase across Long County and into Hinesville at speeds topping 100 miles per hour.
The Georgia State Patrol says troopers attempted to pull over a Black Chrysler 300 late Wednesday night on Highway 84 in Long County. The 19-year-old driver started to pull over but then took off again. GSP troopers say the chase led them through Walthourville and on several back roads in Hinesville.
The chase ended when troopers used the pursuit intervention technique (PIT) to stop the vehicle, which caused the suspect to lose control and wreck in front of Parker's service station at Ralph Quarterman on East Oglethorpe Highway in Hinesville.
According to Coastal News Service, one person, identified as a passenger, was injured in the crash and taken to Liberty Regional Medical Center in Hinesville to be treated. Another passenger was released at the scene. The driver faces numerous charges.
The Hinesville Police Department assistant GSP during the chase.
*The Coastal News Service contributed to this report
Copyright 2021 WTOC. All rights reserved.