Savannah Police employees on leave during investigation into 'inappropriate meme' shared about in-custody death case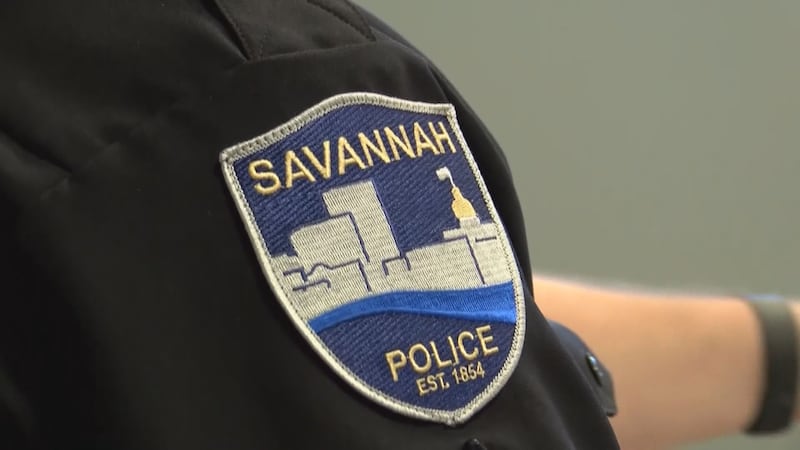 Updated: Apr. 29, 2021 at 10:39 PM EDT
SAVANNAH, Ga. (WTOC) - Three Savannah Police Department employees are on administrative leave during an Internal Affairs investigation stemming from a text message sent by an officer.
According to the department, a commander became aware on Monday, April 26, of an inappropriate meme that was shared to a text message group of SPD employees. Chief Roy Minter contacted Internal Affairs and an investigation was started that same day.
An officer involved was immediately placed on leave. Internal Affairs has since placed a corporal and sergeant on leave because they had knowledge of the message, according to the department.
"This department takes the actions in this incident very seriously and is completely intolerant of insensitivity among its staff," Chief Minter said in a statement. "I have instructed Internal Affairs to conduct a full and thorough investigation into this incident."
An attorney representing the family of William Harvey state the message shared was related to Harvey's case. A Georgia Bureau of Investigation preliminary investigation says Harvey committed suicide while in police custody in early April.
Investigators say at the time of his death, Harvey was in an interview room where he was being questioned in an aggravated assault investigation. The GBI report states an officer left the room and walked back in to find Harvey unconscious.
The attorney described the inappropriate message shared as a moving image that showed a Black man hanging himself.
"It is deeply disturbing that Savannah Police Department who are charge with protecting and serving all Savannah citizens would have such a callous disregard for the life of a man who is in their custody," said Mawuli Davis with Davis Bozeman Johnson Law Firm.
Attorney Mawuli Davis is one of the attorneys representing William Harvey's family.
He says a GIF of a Black man hanging himself was shared in a group chat between SPD employees on April 7 - just days after Harvey's death.
"We're very clear here, that this is a mess and the Savannah Police Department needs to clean itself up if it expects to have any confidence in the citizens of Savannah and the surrounding area," said Francys Johnson with Davis Bozeman Johnson Law Firm.
Attorney Francys Johnson says they met with the director and expressed concerns about the GBI releasing information before notifying Harvey's family and why there hasn't been any video released of the interrogation room where Harvey died.
Davis says they have not been able to meet with the special agent in charge of the investigation.
"Even when the independent investigating body releases information to the general public and not the family first, that undermines any sense that this family is being viewed as the victims as they are in a loss of their loved one," said Davis.
They also say they were made aware of this meme from members of the community.
Johnson says they will continue to press the GBI for a transparent investigation and plan to ask the U.S. Attorney's Office to step in if that doesn't happen.
"We will not back down. We promise his family will help get answers and we're not gonna leave any stone unturned until we did that," said Johnson.
WTOC also spoke with Mayor Van Johnson about this new development in this investigation. He told us he is aware of the incident and the investigation by Savannah Police's Internal Affairs.
Copyright 2021 WTOC. All rights reserved.