Police to interview driver of semi involved in crash on I-95 near I-16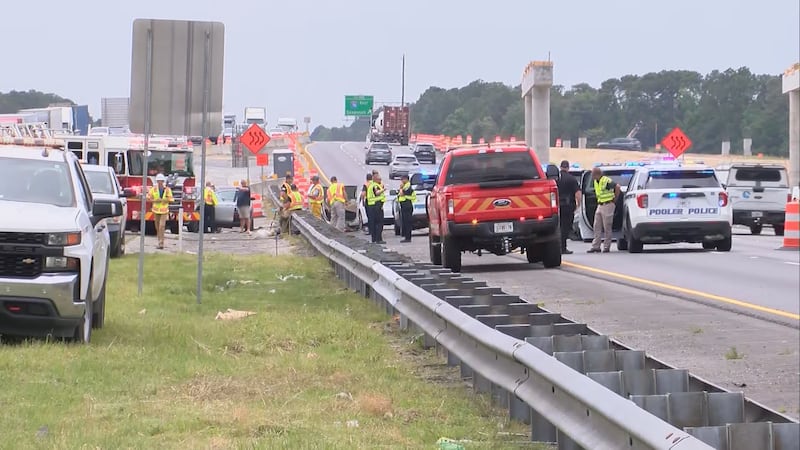 Updated: May. 10, 2021 at 1:42 PM EDT
POOLER, Ga. (WTOC) - UPDATE: The semi has been located in South Carolina. Police are on the way to interview the driver.
The Pooler Police Department is searching for a semi that was involved in a crash Monday on Interstate 95 near the Interstate 16 interchange.
According to police, the semi is white and carrying a white enclosed trailer with an out of state license plate – meaning not Georgia. The Pooler Police Department states the semi should be missing wheels on the far left side due to damage.
The vehicle was last seen driving into South Carolina, but a witness lost sight of it shortly after that, according to police.
If you see the vehicle, you are asked to call police.
Copyright 2021 WTOC. All rights reserved.