Gerard Butler takes pictures with Rincon PD during filming break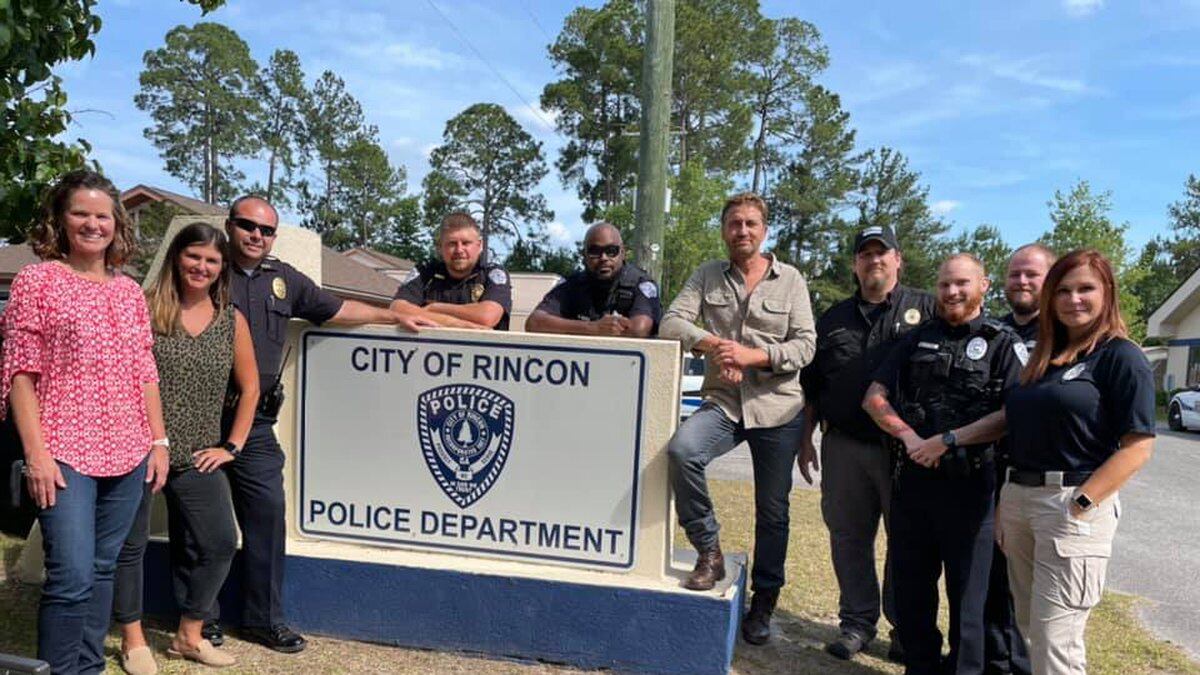 Updated: May. 18, 2021 at 5:27 PM EDT
RINCON, Ga. (WTOC) - Movie star Gerard Butler has been in Rincon filming a movie.
On Tuesday, he took a break to pose for pictures with the Rincon Police Department.
Butler has been filming the movie, "Chase" in the area.
On Tuesday, several WTOC viewers noticed a huge law enforcement presence at the Texaco gas station in Rincon. That was for movie filming.
Copyright 2021 WTOC. All rights reserved.