Publix breaks ground near Tormenta development in Statesboro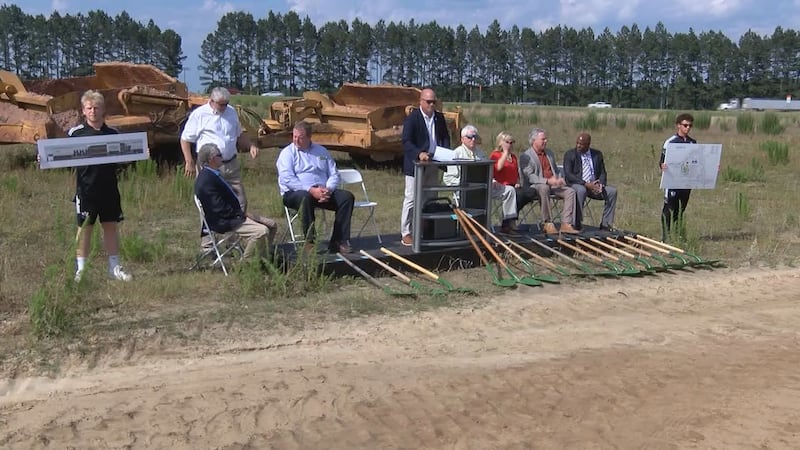 Updated: May. 26, 2021 at 5:51 PM EDT
STATESBORO, Ga. (WTOC) - Shoppers and soccer fans in Statesboro have reason for excitement this evening.
They're another step closer to a major store and stadium development.
The first company to break ground is Publix. Developers started almost three years ago to clear this site and create the roads inside of it. Now, the anchor store has broken ground to get things going.
Local developers and officials from Publix broke ground Wednesday to begin construction. The store will anchor the retail section here. Tormenta FC will construct a stadium to seat more than 5,000 soccer fans. That arena will also host concerts and other events. Both sides say construction will take off now after years of infrastructure work.
Construction continues on a second access road off Veterans Memorial Parkway that will connect to Georgia Southern's South Campus development.
Copyright 2021 WTOC. All rights reserved.