Former Georgia Southern football player found safe in woods off of Dean Forest Road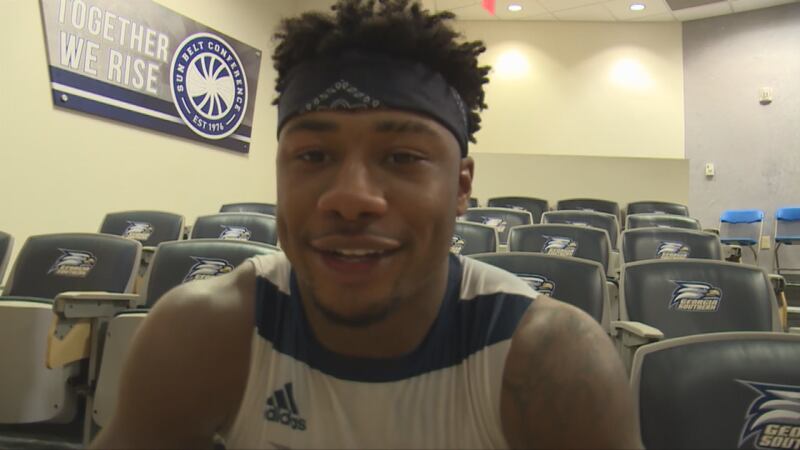 Published: Oct. 17, 2021 at 11:03 PM EDT
|
Updated: Oct. 19, 2021 at 9:20 PM EDT
GARDEN CITY, Ga. (WTOC) - UPDATE: Garden City Police Chief Gilbert Ballard confirms Wesley Kennedy has been safely located.
Officers located Kennedy in the woods off of Dean Forest Road, near Bryce Industrial Drive. Kennedy is being taken to the hospital for an evaluation.
Police have been on the scene since 12:45 p.m., searching the woods for Kennedy.
Police are searching for former Georgia Southern football player, John Wesley Kennedy III, who goes by "Wesley."
Kennedy was reported missing by his family several days ago.
He was spotted Tuesday near Dean Forest Road and ran off into the woods when officers approached him, according to police. The police department emphasized that Kennedy is not wanted for any crimes, he is just a missing person.
Kennedy is 5′10″ and weighs around 180 pounds and was last seen wearing light colored shorts and t-shirt.
Initial information received Sunday was he may be located near the 1100 block of Dean Forest Road in Garden City and there was another possible sighting near Interstate 16 and Interstate 95 early Monday morning, according to police.
If you have any information concerning his whereabouts, please contact 911 immediately or Det. Wierenga at 912-944-7451.
Kennedy was a stand-out player at Benedictine Military School before playing for Georgia Southern University.
Copyright 2021 WTOC. All rights reserved.