Mid-South tornado possibly to break the record as longest-tracked tornado
The National Weather Service will confirm if a single tornado tracked over 200 miles from Arkansas to Kentucky, which could set the record for longest-tracked tornado in U.S. history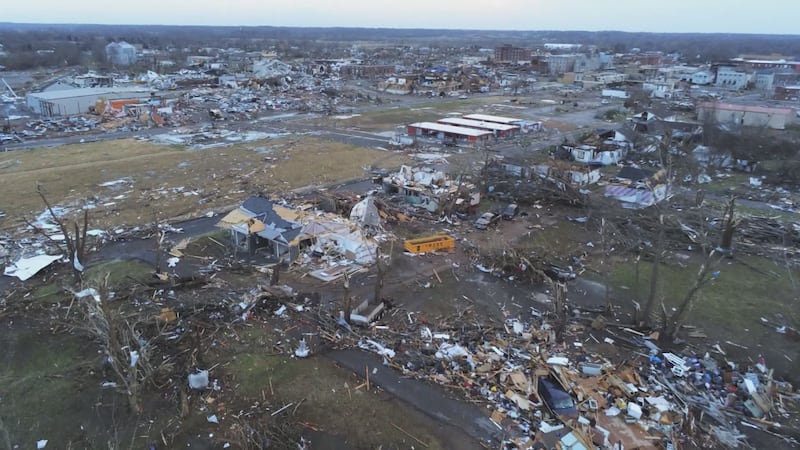 Published: Dec. 11, 2021 at 12:15 PM EST
|
Updated: Dec. 11, 2021 at 3:28 PM EST
MEMPHIS, Tenn. (WMC) - Storms erupted across the Central and Southern United States Friday into Saturday, leaving a trail of destruction.
One twister, in particular, may have set the record for the longest continuous tornado in American history.
That storm, dubbed the "Quad-State Tornado," ripped across four states (Arkansas, Missouri, Tennessee and Kentucky), slamming communities such as Monette, Arkansas, and Mayfield, Kentucky -- two of the hardest hit towns.
Kentucky Governor Andy Beshear called Friday night "one of the toughest nights in Kentucky's history."
The tornado that devastated these areas was produced by a parent thunderstorm that traveled more than 200-miles over the course of four hours.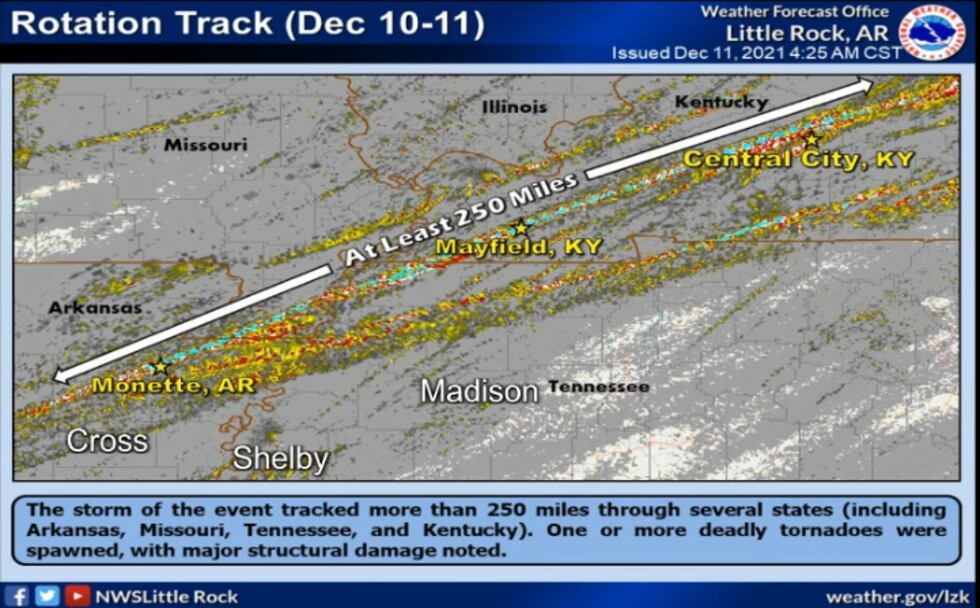 The National Weather Service will perform the official tornado survey to confirm if it was a continuous tornado or several tornadoes produced by the same storm.
If confirmed as one single and continuous tornado, it will set the record for the longest "long-track" tornado in U.S. History.
The longest on record currently is the "Tri-State" tornado from March 1925, which tracked 219-miles across Missouri, Illinois and Indiana.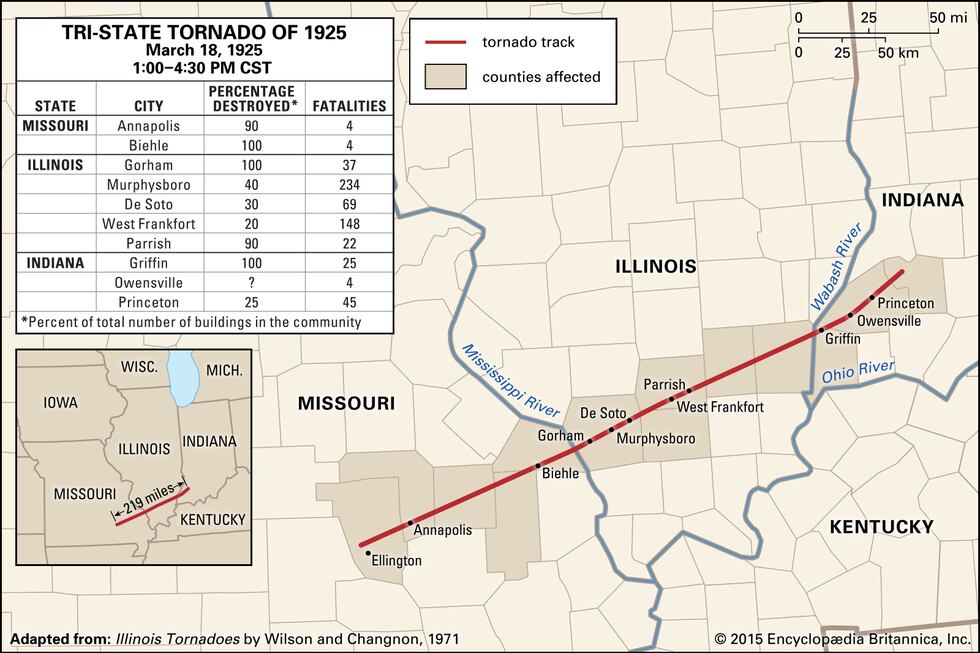 The size, speed and path of Friday's potential long-track tornado will be determined in the coming days. And it likely will be studied for decades, just like the the Tri-State tornado.
Copyright 2021 WMC. All rights reserved.
Click here to sign up for our newsletter!
Click here to report a spelling or grammar error. Please include the headline.