Savannah soccer club will play in professional league in 2023
Published: Jan. 11, 2022 at 12:05 PM EST
SAVANNAH, Ga. (WTOC) - A Savannah soccer club will join a professional league in the 2023 season.
The Savannah Clovers Football Club is joining the National Independent Soccer Association (NISA).
According to the club, it will be the first professional soccer season in the history of the city of Savannah.
Savannah Clovers was founded the summer of 2016. The team has played in the United Premier Soccer League for five seasons and participated in the 2020 and 2021 editions of the NISA Independent Cup.
The club's vice president said giving opportunities locally is one reason the team pursued joining a professional league.
"We want to help grow, not only the community here in Savannah, but give opportunities to soccer players in and around our area – those in middle, high school or college – that want to achieve pro success in their careers," Sykes said.
Sykes said that many more announcements will be coming in the future, like where the team will continue to play.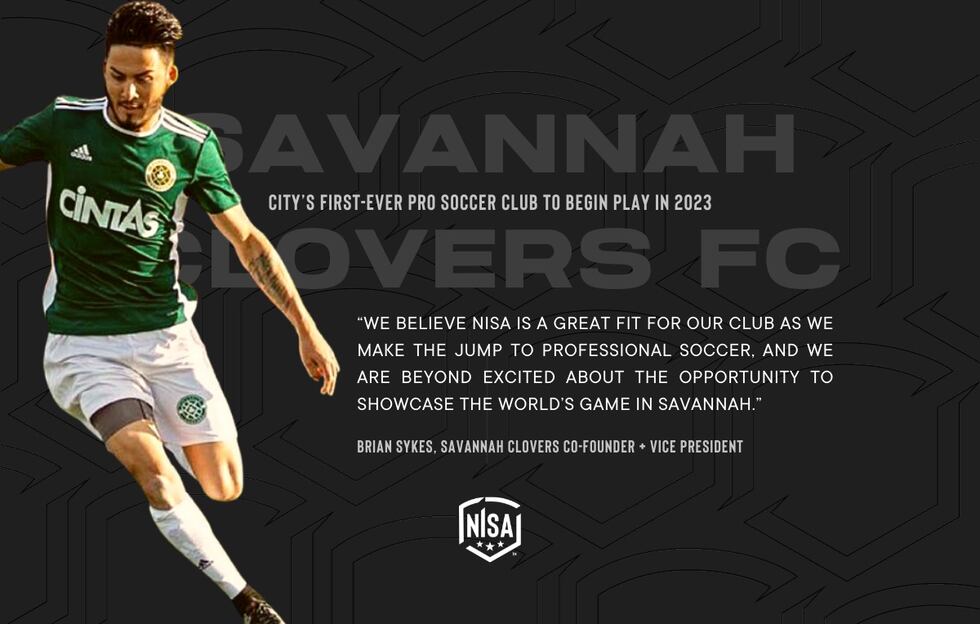 Copyright 2022 WTOC. All rights reserved.