Man arrested for shooting former girlfriend in business on Mall Blvd.
Published: Dec. 16, 2022 at 10:06 AM EST
|
Updated: Dec. 16, 2022 at 3:43 PM EST
SAVANNAH, Ga. (WTOC) - A man has been arrested and charged with fatally shooting a former girlfriend at a business on Mall Boulevard on Thursday, Dec. 15.
According to police, 22-year-old Alphonso Xavier Irving has been booked into the Chatham County jail on a murder charge.
Irving is accused of entering the European Wax Center on Mall Boulevard and shooting 19-year-old Natalie Sampayo. She was working in the business when the shooting occurred.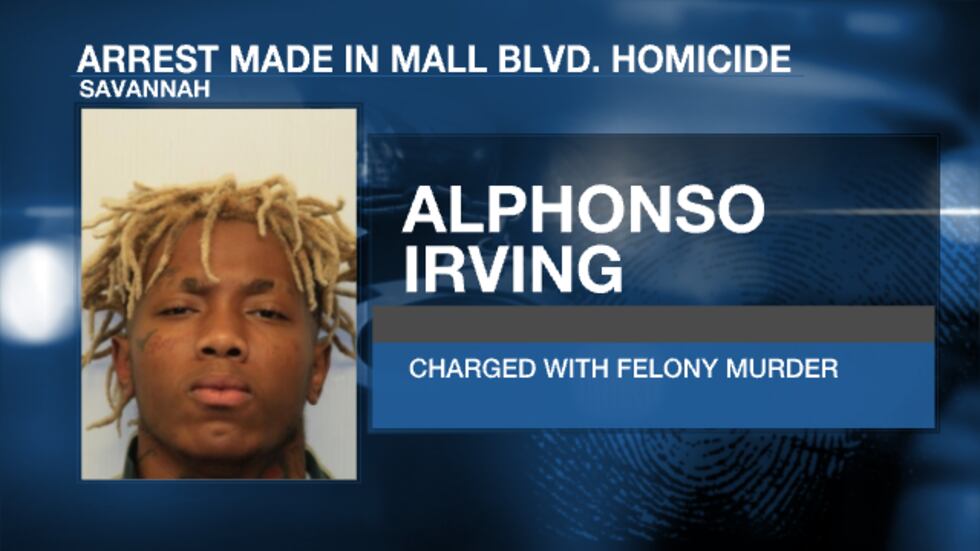 Officers found Sampayo with a gunshot wound and she was taken to a Savannah hospital. She later died at the hospital as a result of her injuries.
The following is a statement from the European Wax Center: "European Wax Center is devastated by the tragic loss of Natalie Sampayo, an associate working at our franchisee's Savannah location. Our heartfelt condolences go out to Natalie's family, friends and coworkers. Right now, our sole focus is on taking care of those affected by this tragedy. The center has temporarily closed, and the franchisee is providing support to the associates. We are working closely with law enforcement on its ongoing investigation and are grateful to these first responders for their efforts."
The investigation is ongoing. Anyone with information on this incident or any other violent crime should contact the Violent Crimes Tip Line at (912) 525-3124 or CrimeStoppers at 912-234-2020. Tips can also be submitted anonymously through a CrimeStoppers online tip portal at https://www.p3tips.com/tipform.aspx?ID=757.
Copyright 2022 WTOC. All rights reserved.