US Marshals: Carjacking suspect left double amputee on train tracks to die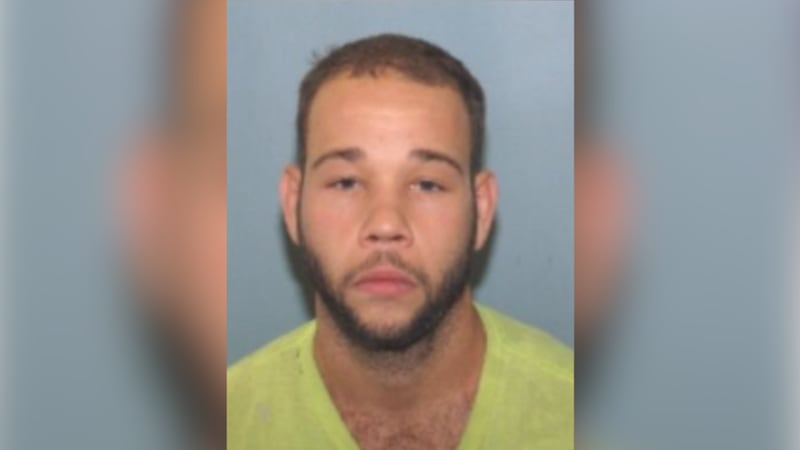 Published: Apr. 3, 2023 at 6:08 PM EDT
CLEVELAND, Ohio (WOIO/Gray News) - U.S. Marshals on Monday offered a reward for information leading to the arrest of a carjacking suspect who left his victim for dead.
Marshals say 36-year-old Aaron Parsons is wanted for carjacking a man at gunpoint at around 11 p.m. on Feb. 22. The carjacking happened at the intersection of East 71st Street and Hosmer Avenue in Cleveland.
Officials say Parsons forced the victim to drive to the 4000 block of Pearl Road, where he threw the victim out of the car and onto a set of railroad tracks.
Cleveland police confirmed Parsons, along with two other suspects that have not yet been identified, hit the victim in the head with a firearm.
The victim, a double amputee, crawled to safety before finding help, officials said. The victim told investigators Parsons said, "If the cold doesn't kill you, a train will".
Police said Parsons removed the victim's wheelchair from the stolen car and threw it down a ravine. The victim's prosthetic legs were also in the car.
Police found the car at around 3 a.m. on Feb. 23 after it was burned down.
Police said Parsons is 5 feet, 10 inches tall and weighs approximately 175 pounds. Officials said he is known to frequent the Cleveland area.
Anyone with information on Parsons' whereabouts should contact the Northern Ohio Violent Fugitive Task Force at 866-4-WANTED.
Tipsters can remain anonymous.
Copyright 2023 WOIO via Gray Media Group, Inc. All rights reserved.